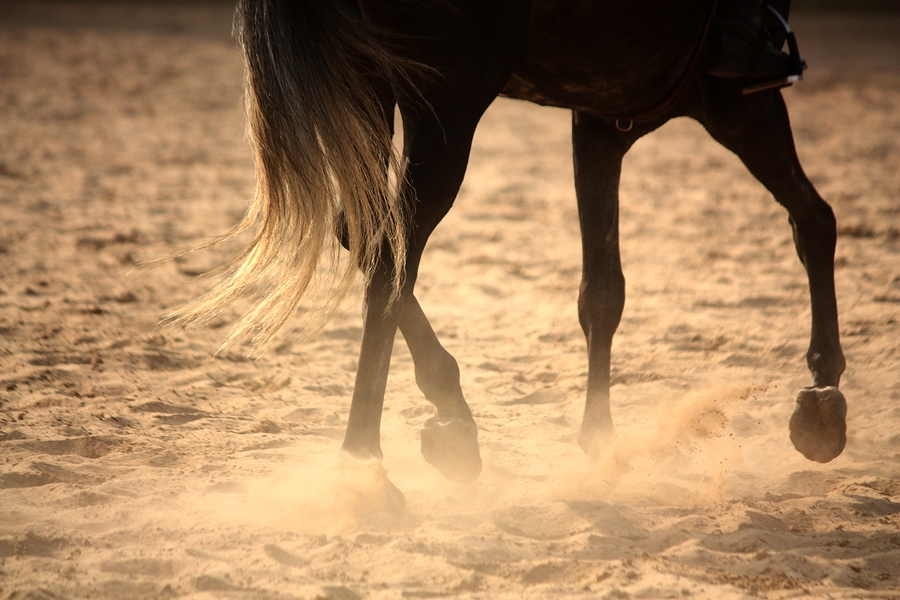 " Thank you for sending me the E.I. treatment. We live near Warwick in Qld. Unfortunately my horses were infected with E.I. a few days before I placed my order with you. I thought I would let you know how my horses are doing now.
I put my 2 mares with young foals, one was 2 weeks old and the other 4 weeks, on the E.I. treatment you sent me. The other horses, 2 older geldings, a dry mare and a yearling, were all given doses of Collodial Silver. I also added Fenugreek powder to their regular Rosehips. When E.I. was found at Morgan Park in Warwick I immediately doubled my mare's with foals Rosehips and doubled all the horses Apple Cider Vinegar as well.
I feel that my mares and foals recovered the quickest and were no way near being as sick as my older geldings were. They had bad symptoms for only 3 days after starting the E.I. Treatment. My foals did not falter, continued feeding, putting on weight and growing. There was only one day where one of my colts was a little lethargic but the next day he was bouncing around again.
Even though the other horses were a little slower to recover I feel that I saw an improvement in them after each dose of the treatment I chose for them. I did not yard any of the horses at any time. They all stayed out in their paddocks 24/7. All of them were lined up at feed times and no feed was left uneaten. I was very worried when I realised they had the flu but as each day went by I felt they would be ok. I kept a close eye on them all, fed them and made sure they had plenty of water. They all had increased thirst and were drinking plenty.
It is now over a month since they first showed symptoms. They have been fully recovered for the past 2 weeks - meaning no snot or coughing.
Thank you for helping us (my horses & I) through this. It wasn't pleasant but it's over for us now.
Thanks once more.
Yours sincerely, "