THE CASE
Bella's owner Sharon Alexander contacted me in March 2017 desperate to help poor Bella, her beautiful Arabian x mare. Sharon was at her wits end trying to find a solution for Bella's increasingly invasive tumour which was now entangled in her jaw. The prognosis was not great - and suggestions of having her put to sleep and chemotherapy were the only conventional options offered.
A friend recommended McDowell's Herbal as having a possible herbal treatment for Sarcoids.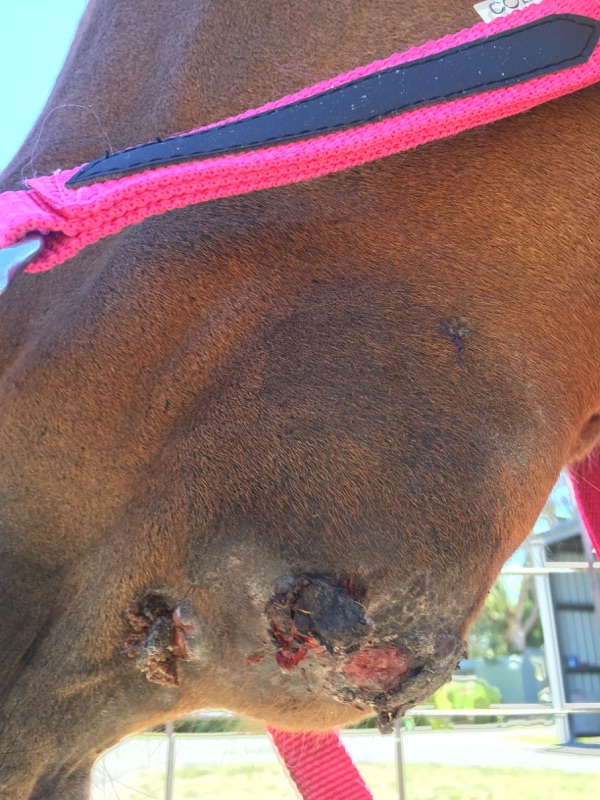 THE TREATMENT
Internal herbal support:
Sarc-Void internal, Infect-A-clear ( previously known as our Blood Cleanser) and colloidal silver for 12 weeks.
Diet was change to eliminate all processed foods, added chamomile and rosehips as well as ground millet and linseed and kelp in basic base of speedy beet and other whole foods.
External treatment:
Sarc-Void ointment that was packed into the opening wound once the sarcoid had broken out.
Pain was managed by the Alleviate product ( Bute Alternative).
THE HEALING
During the treatment Bella's sarcoid started to break down, which is what I would expect in this kind of situation- the Infect-A-Clear is the mix that most stimulates this event, whilst the Sarc-Void is targeting the viral component internally.
Bella went through a dramatic physical change, and this can often be scary as Sharon described below.
Sharon did everything exactly as I recommended and she persevered through the "Dark Night of The Treatment" and came out the other side with a healthy and glowing Bella - free of the sarcoid.
Sharon is yet to report of the invasive roots and her jaw, which can only be seen via x-ray but I suspect that Bella has had a complete healing based on the process she underwent physically.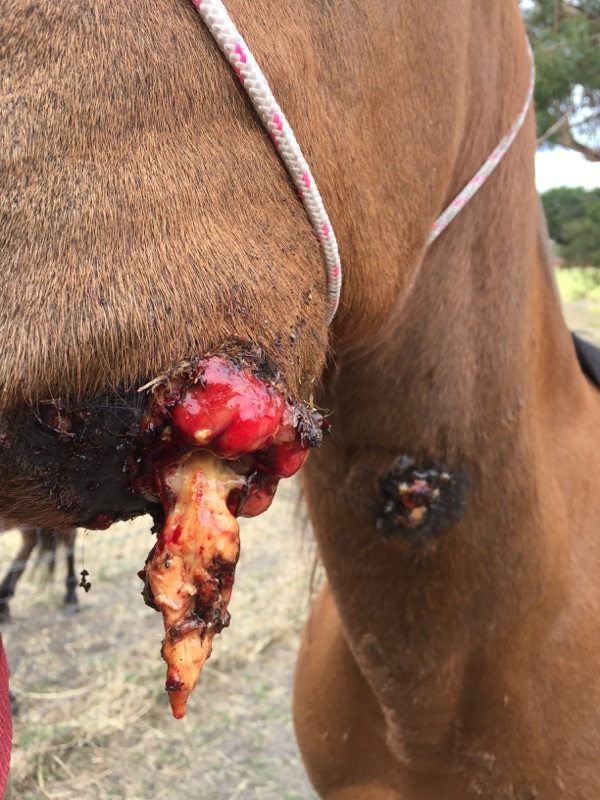 UPDATE
Bella is 100% clear of the invasive growth and is 100% 2 years later.
The process has taken 12 weeks . I think this is one of the most impressive healings I have witnessed in all my years of practice and is another amazing example of "herbal alteratives" or "blood cleansers" assisting the body to deal with all kinds of toxins in the body.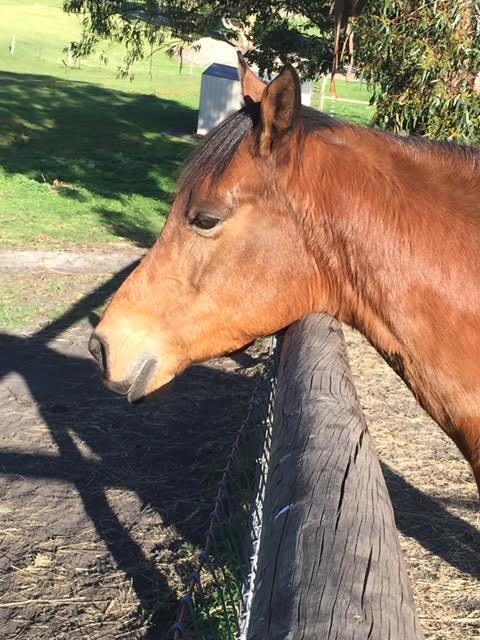 May 22 2017 Sharon contacted me:
Hi Cath just thought I would give you an update on Bella.
She's had two major blow outs on her hoof from abscess, which I kind of thought she would after the change her body has gone through. She's been lame for a while but she's slowly getting there. I've got her on your Alleviate pain relief that's helping , prior to that she dropped weight and she went down , not sure why and vet couldn't pin point what was happening to her either her temp was normal but her heart rate peaked over double , which was 103. She wasn't expected to make it through the night but she did. Bella's one very tuff horse:-) Bella's massive sarcoid has gone from the outside so hopefully it has internally fingers crossed and the one on her neck has just got a scar. I wish I had of known about you earlier because it wouldn't have gotten as bad as it did and her jaw would of been fine. Just want to thank you and I'm still treating her. Regards, Sharon.