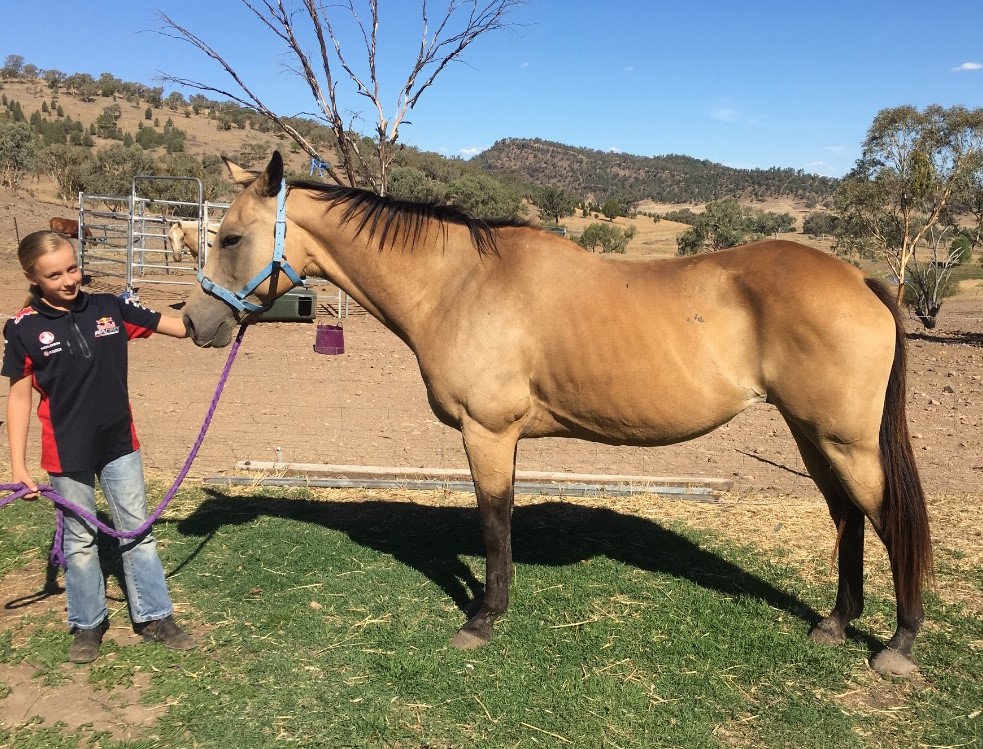 Navi before McDowells Treatment
We purchased a new mare for our daughter, she was a little under weight and dull in her coat but we thought it was just the effects of the rough season we have been having.
Her personality changed soon after we purchased her, not sure if she was on some kind of medication when we got her?
We wormed her, had her teeth done ( they were terrible and took several visits to rectify the issues) we were hard feeding twice per day with hay constantly available.
This mare was not gaining weight and her coat was deteriorating, she also became nervous when saddling and very girthy, she would buck quite badly when we saddled her.
We had her checked by an osteopath, he suggested that she had a digestive problem.
We then got her gasto-scoped we found grade 4 pyloric ulcers. They were bleeding and large.
The vet told us probably less than 50% chance of healing her.
We started her on the vet treatment of Carafate tables ( sucralfate) and ulcersheild (omeprazole) It's hard to know if the vet meds were helpful or not- they were also very expensive!
After approximately 3 weeks of this treatment a friend recommended that I contact Mc Dowell's herbals, after speaking with Cath she worked out a diet and started her on Equigesta-pre (double dose) we also started her on performa-calm to help with her anxiety, also on millet and linseed.
We saw a huge change in her coat and her outlook, the girthyness and nervousness has improved greatly she came off the performa-calm and started on Mag a-gg.
We are amazed with the change in this mare, the mag-a-gg along with the equigesta-pre really has achieved wonderful results.
she is looking great, is relaxed and she isn't girthy anymore.
Thank you Mc Dowells you truely have made the difference in this horse.
Kindest regards
Michelle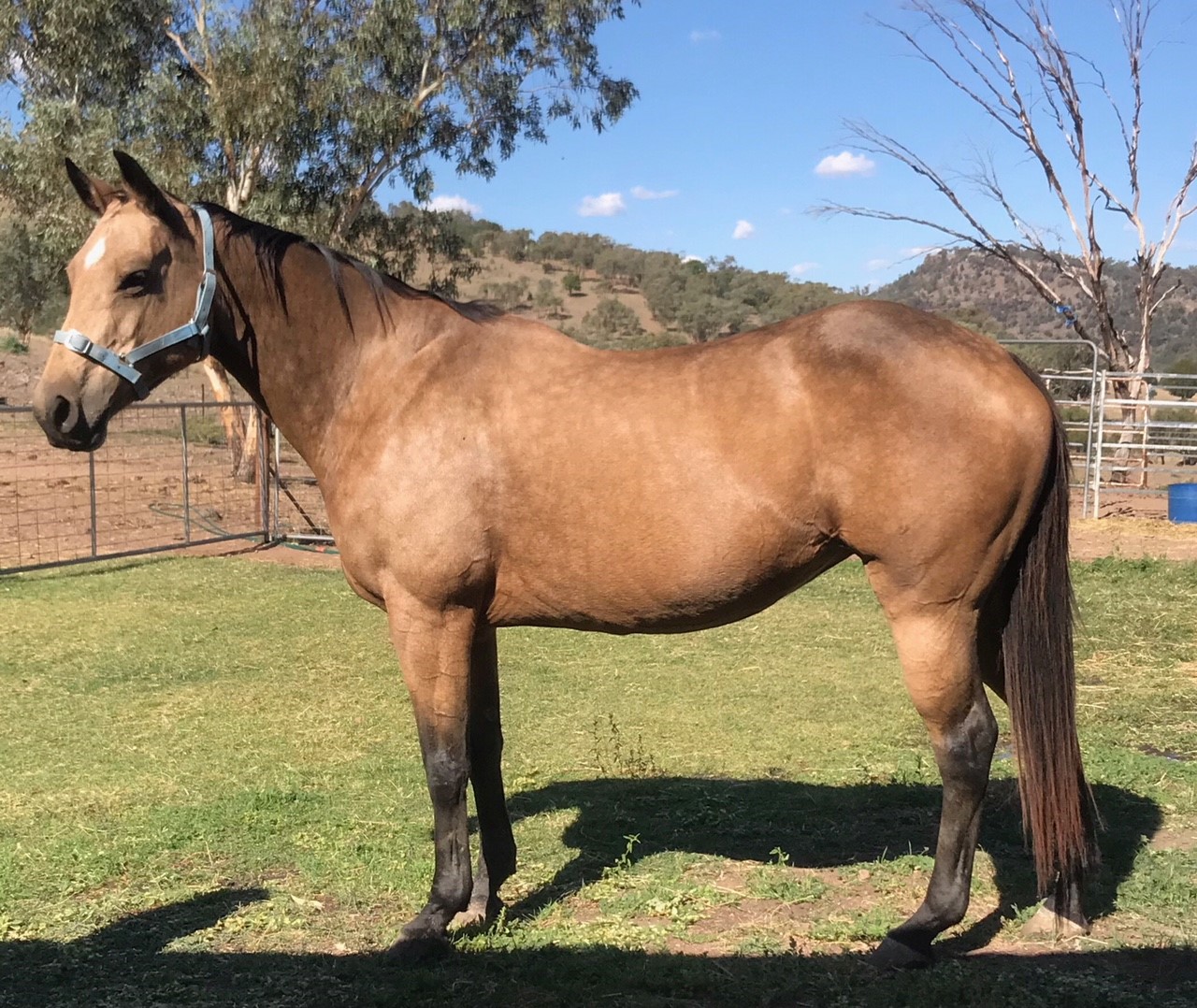 Navi after McDowells Treatment