Do you know what we LOVE 💕 here just as much as our glorious products? SUCCESS STORIES! 🍃And this morning, we have an absolute cracker for you! Meet 'OK COURAGE' (Brodie) 🌷
Trained by Mark Jones and Ashlee Grives (Siejka).
This gorgeous horse was bred to succeed, but life got in the way and threatened his career (we know many of you reading this will identify, fully)
As a 2yo OK courage suffered a small hairline fracture to his hip. He was side lined for 11 months and was brought back to have a trial of which he ran SUPER 🌈but then suffered a muscle tear on his flank and was out of action again.
Greg Brodie (OK courage's owner) 🌱had been patient and although he knew he would never have this horse reach his top ability due to injuries (or so he thought at the time) he never gave up on him. ❤️
Greg decided to send him to Australia (originally a New Zealand horse) as he just wasn't the same horse and so his adventure continued as he came over to Ashlee Grives in Australia. ☘️
When it comes to racing in Australia, it is Bathurst's Ashlee Grives who Mark Jones trusts to steer members of his team. Giving her efforts for him thus this far, it is easy to see why. ⭐️
Ashlee has the perfect training facilities for sore horses. She has a swim and a full sand walker, so it was no wonder her path for healing OK Courage would eventually lead her to McDowells.🙌🏼
Ashlee would swim OK courage and give him a light fast work once a week. 🧚🏼‍♀️But he was still sore.
She though she might head over to McDowell's Herbal and get some advice of how to support the healing for this talented but sore horse.
She had OK courage on herbs 🌾such as Slippery Elm for his ulcers and had him on
Tendon and Bone Repair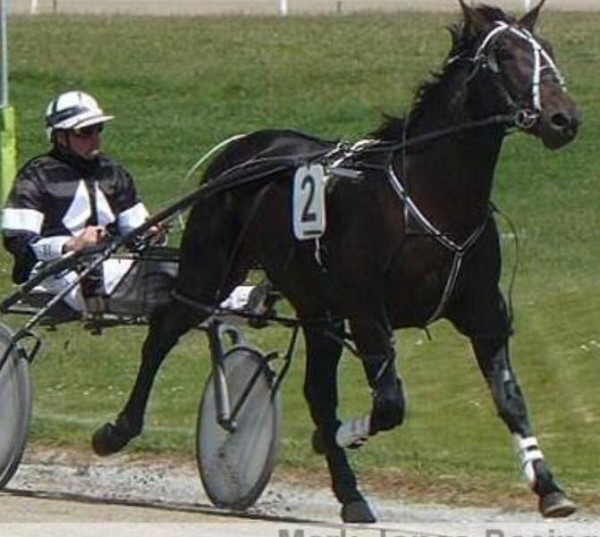 After Ashlee began using McDowell's she had herself a horse that took her to top racing levels. OK courage raced in group 1,2,3 levels. 😇For non harness racing savvy people, that's pretty darn impressive!
'Time heals nothing, unless you move along WITH it'💎
Ok Courange had a support network around him that saw him succeed to the potential that he was always meant to.🍂
McDowells Herbal provided a platform, along with dedicated trainers and committed mindsets, for OK Courage to live life to its absolute fullest.
🙏