The Case
Mid last year around June my horse started behaving dramatically with high pitched vocal displays day and night, a hard eye and appeared to be having an issue chewing.
Upon investigation it came to my attention (mainly by feel as the winter whiskers under his jowl disguised it) that there was swelling under the jaw bone and toward the throat which was leaking a foul liquid. (no nasal discharge to speak of except white from one nostril only on one day).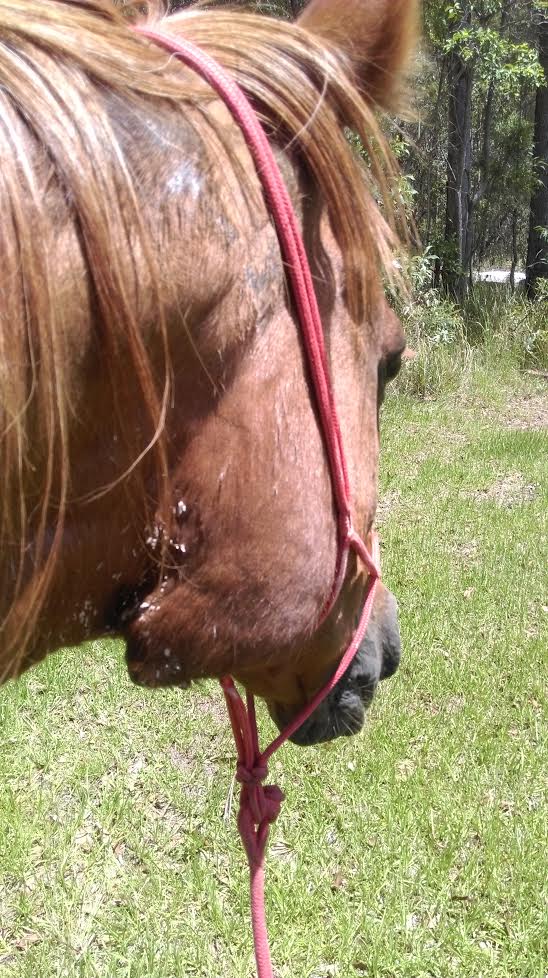 Next step was a veterinary dental exam and the area shaved for clear view which revealed an abscess/boil with 3 exits.
Xrays followed with the suspicion that a tooth could be the culprit, but this was not the case.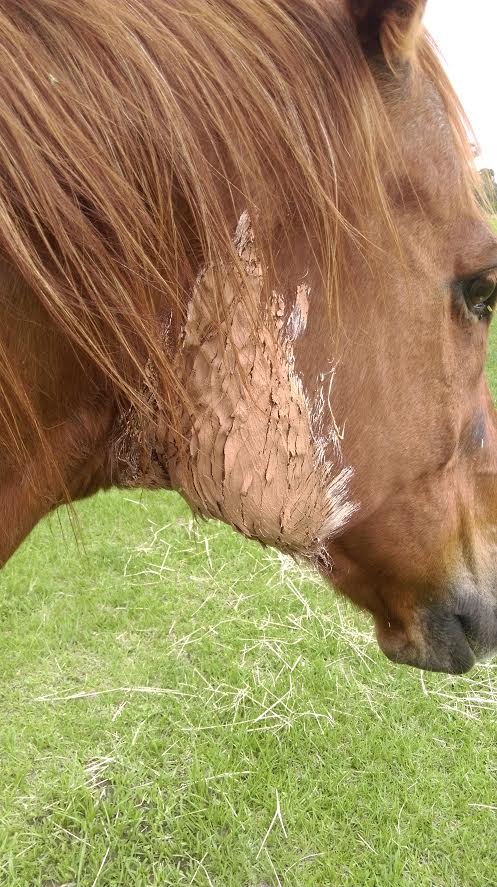 With antibiotic paste prescribed the sore cleared up but there remained a small hard swelling which we had hoped would dissipate. The antibiotics upset his stomach and he dropped in weight. He was also very upset and we lost our connection as being almost impossible to paste we had a struggle every day for sometimes hours (he was determined not to have it.)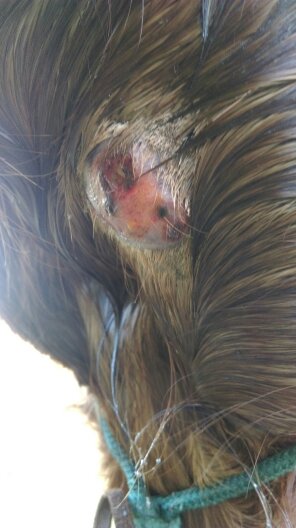 Over the following months the lump appeared to be surfacing again with some days more prominent and then settle down again with no exit of fluid just swelling so next came an ultra sound to look for a foreign body which appeared to be there but no definite conclusion was reached as to what it might be. Possible scenarios were calcified material from a blow in the paddock, or maybe lymph node.
Surgery was lined up to investigate but prior to the date the lump oddly settled so was decided against due to the high risks involved with glands and arteries (whew! I went white) it was suggested that the time to go in was when it blew up next time.
With great relief I waved the Vets goodbye that day grateful that it didn't happen and thought it is time to take safe action.
Help from McDowells Herbal
That is when we ordered the Infecta Clear and Alleviate in hope that we could get the foreign body to expel Fingers crossedso we would not have to take any chances with surgery.
About 2 weeks later after following instruction of dosing with both products the lump and tight swelling gradually got bigger so I also put clay poultice over the hot swollen area to aid in drawing then 3 weeks to the to the day since starting on your programme the lump developed big and pointy this time and dropped like a balloon hanging down below the site.
It burst that night 30th Dec and then when I hosed it the whole thing fell away like rotten flesh with absolutely no smell at all. Absolutely bizarre, like nothing I had seen before.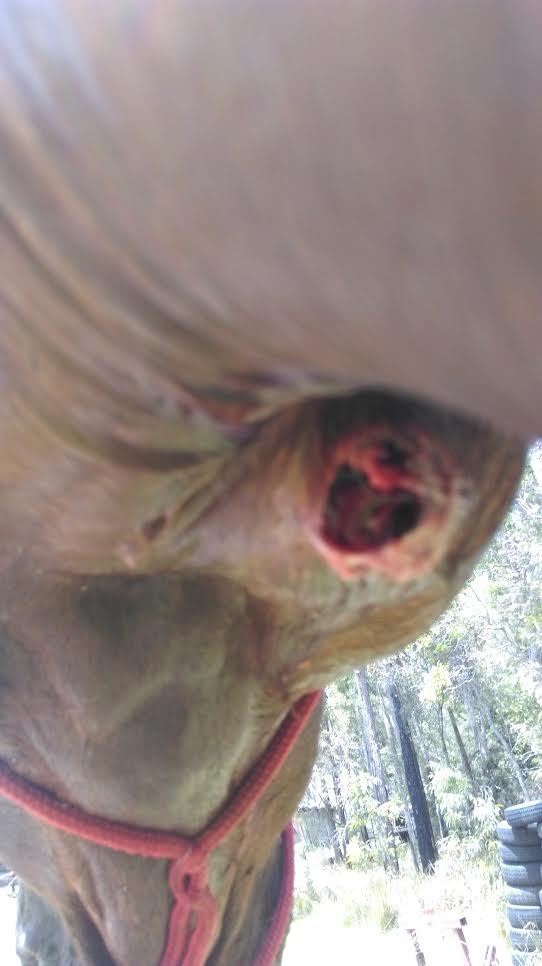 7 days from this gruesome eruption it was totally healed, with only saline solution and a product called Dermagel externally and of course continued dosing of Infect-A-clear and Alleviate for a further 5 weeks (8 weeks in total).
It is now 6 weeks past and there is no sign that it was ever there, no more swelling and now loose skin that had always been tight before.
Hopefully we have seen the last of whatever it was.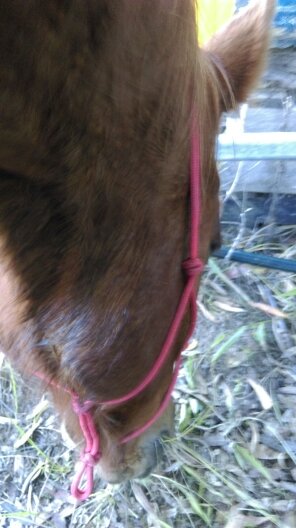 Thank you enormously Catherine for all your caring advice with my many animal dilemmas over the years and for making options available that heal with no fear of harm.
A big happy neigh from 'Tom Thumb'.