"The sarcoid was diagnosed as a slow growing sarcoid via biopsy and I didn't like the idea of surgery on the nostril so I tried the internal sarcoid program first. I was also using a photonic red light torch locally to assist with the tissue healing and after 6 months the lump was almost non detectable which I am very pleased about!

I took a couple of photos before I started the treatment but it was not a very obvious lump as it was hidden under the skin on the outer part of the nostril.
I have had plenty of positive results with your treatments over the years on dogs, horses and on myself.
Kind regards,
Guni"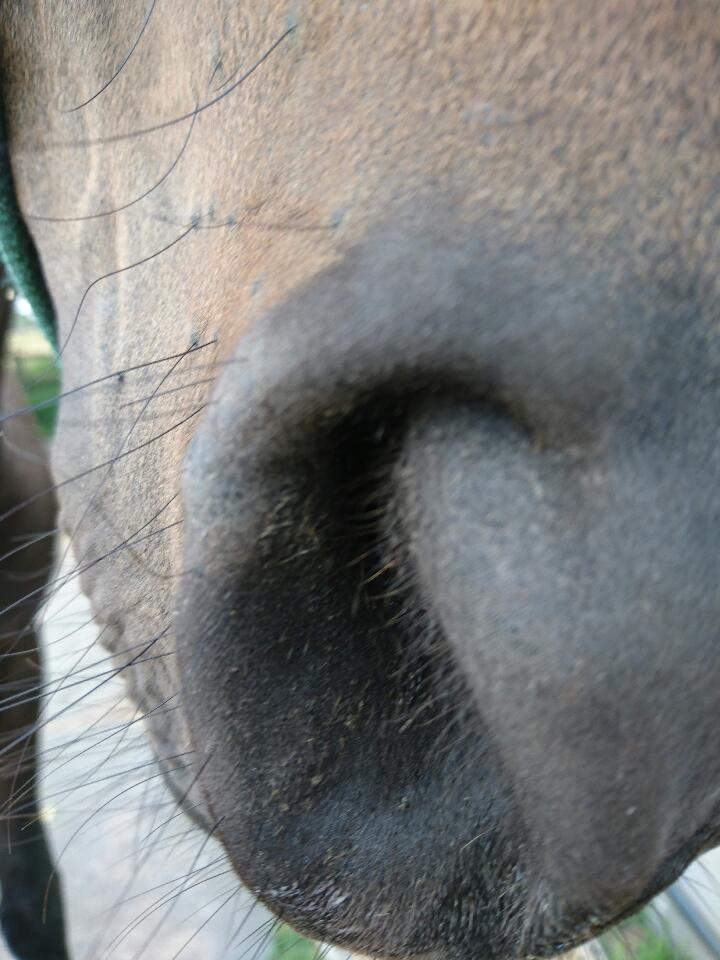 Before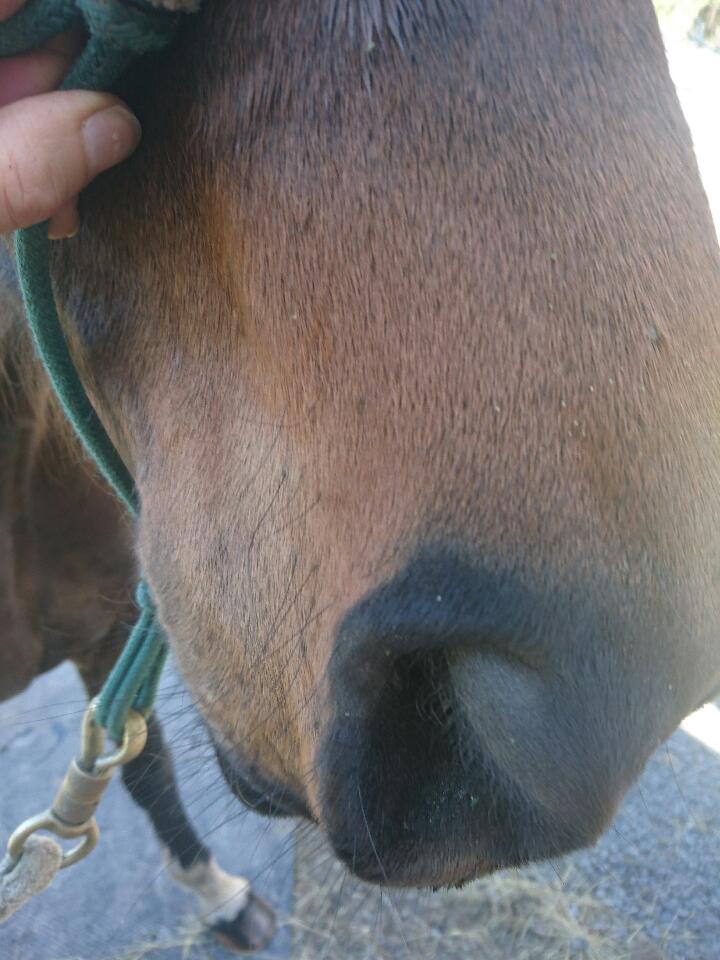 After