Billy before treatment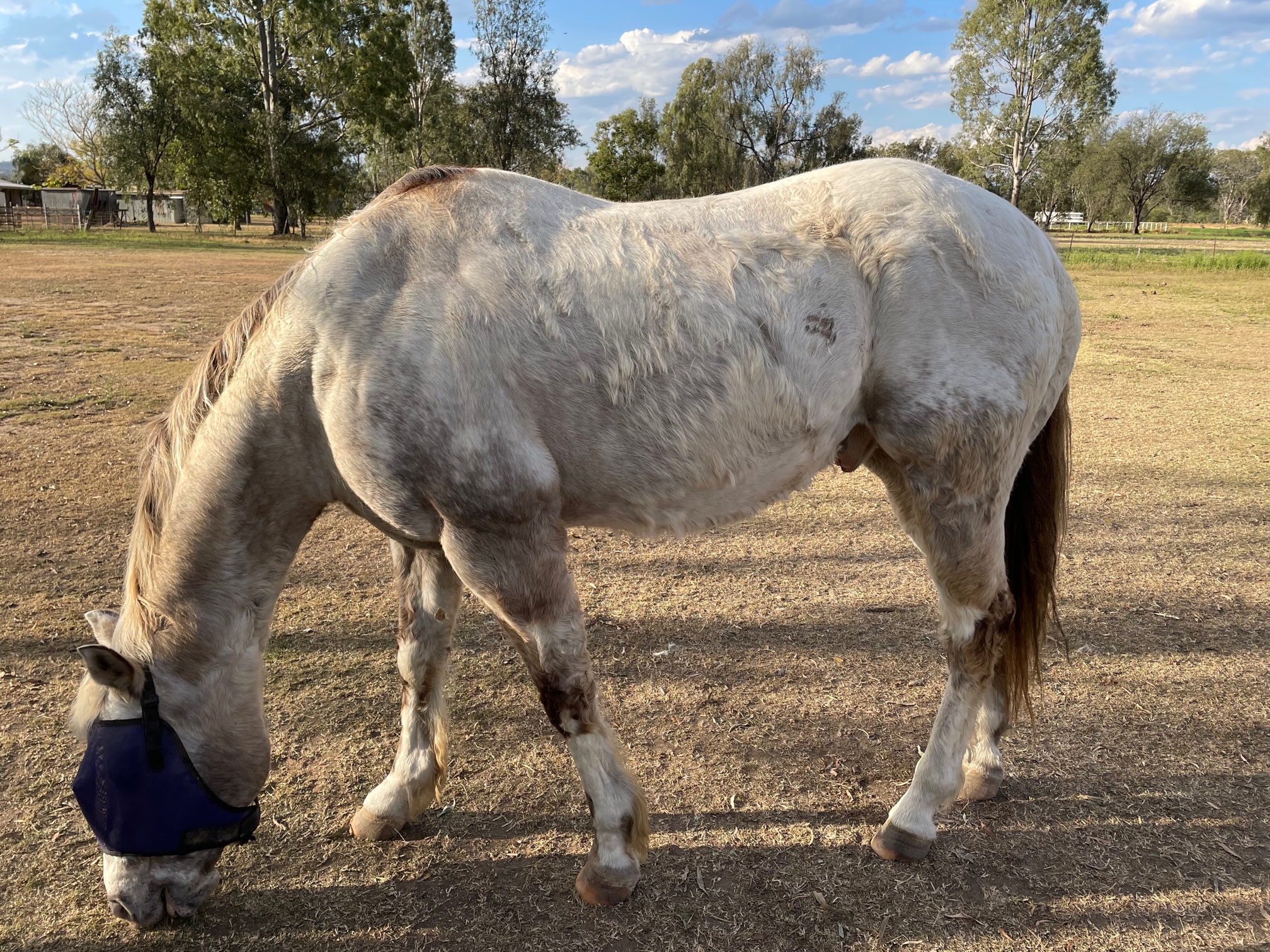 Billy my 19 year old Appy gelding who I've had for 11years and now a paddock ornament. Billy had his right eye removed 3 ½ years ago due to Uveitis. He was diagnosed with Cushing's in April after a very mild bout of laminitis (no rotation). Vet put him on 1 tablet of Prascend per day that's when his nightmare started.
He grew more winter coat - he was always a woolly mammoth that got his coat early but then shed early without any problems. He started sweating everyday through the whole of winter to the extent that I could only put a light lined canvas rug on him at night. Went off his hard feed but ate his hay.
One of the many morning's he presented me with worst manure "pureed spinach" all through his tail and just slop on the ground.
These are two photos of his manure when he was on 1/4 Prascend tablet a day.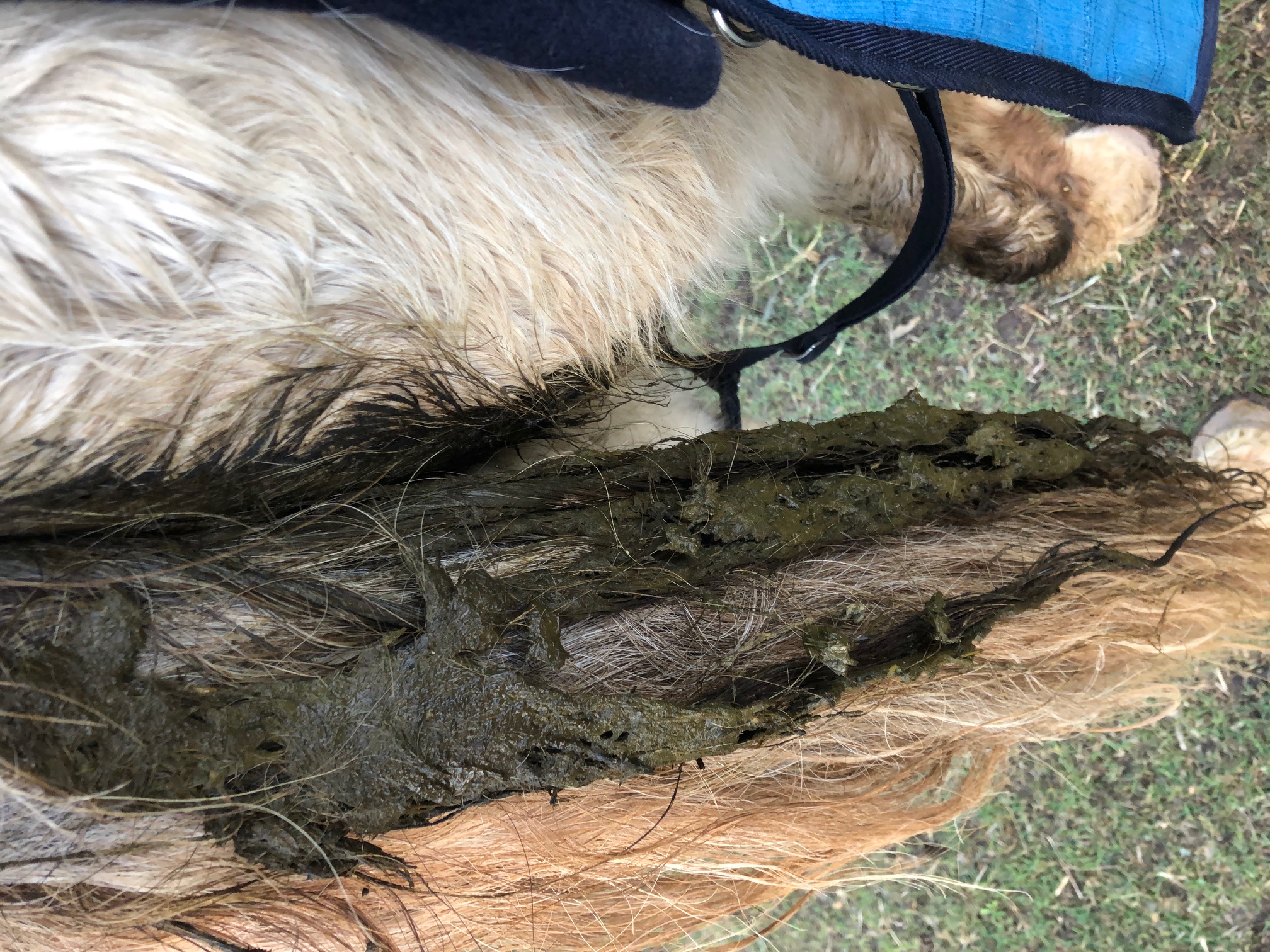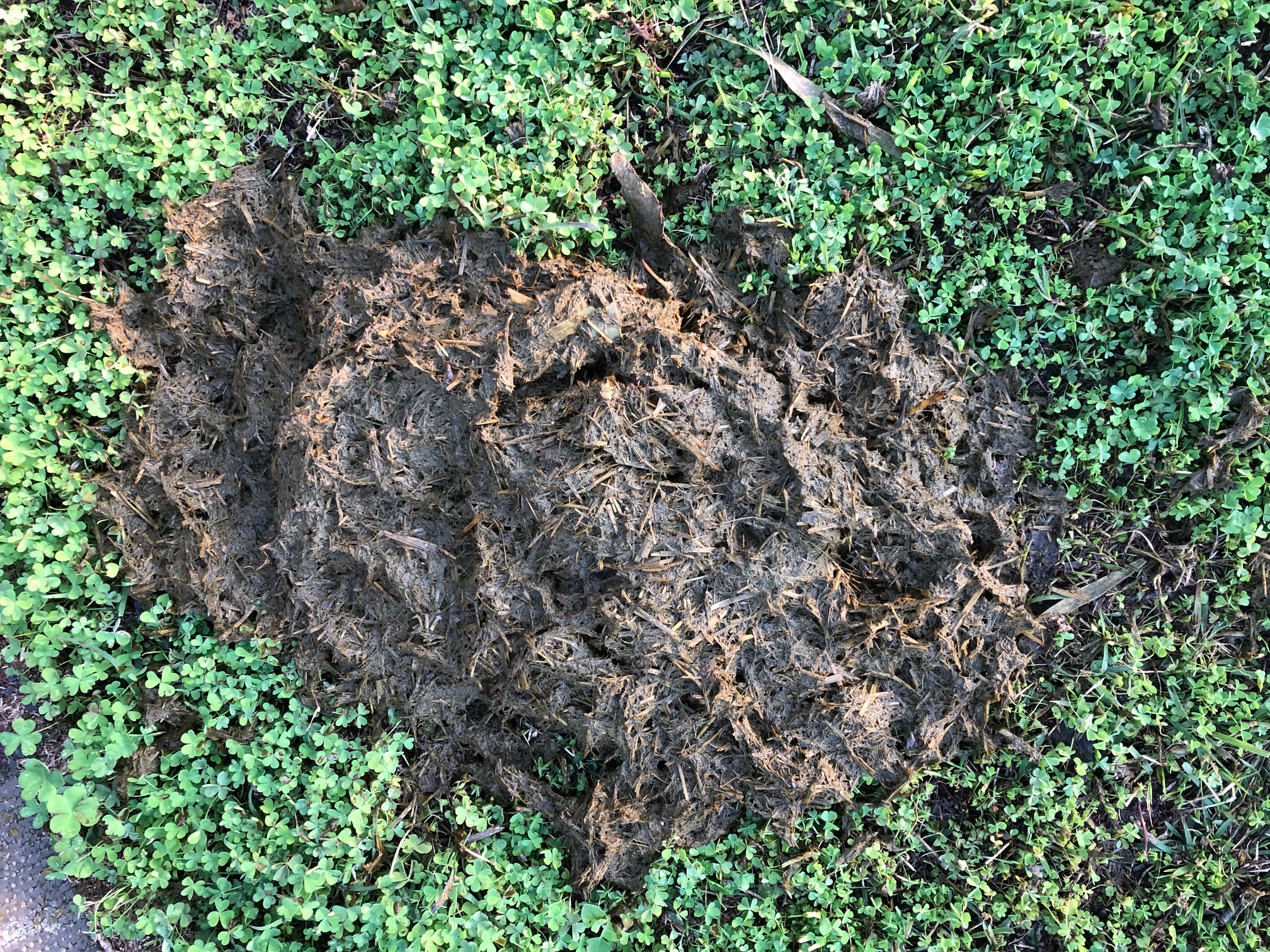 I sent photos off to Vet who consulted a specialist and was told that the tablet was the only thing to take. He shed out in patches and I was getting a bucket of hair a day and I was even pulling hair out by the handful (never happened before). He had no loss of condition over the 4 months and Vet did say when diagnosed he was in really good condition.
So after 4 month's on and off the "pink pill" from a 1/4 to a whole tablet per day I'd had enough! He is one of those horses that just can't adjust to the tablet. My neighbour was at me to try McDowell's Herbal, which I did....
Billy is doing wonderfully well. He's now on Cath's 'Cushing's diet' with no more sweating and side effects from the Prascend tablets and I have a happy horse.
He's also shed out his coat and there is no sign of laminitis!
So thank you Cath and the team! Thank you so much.
Connie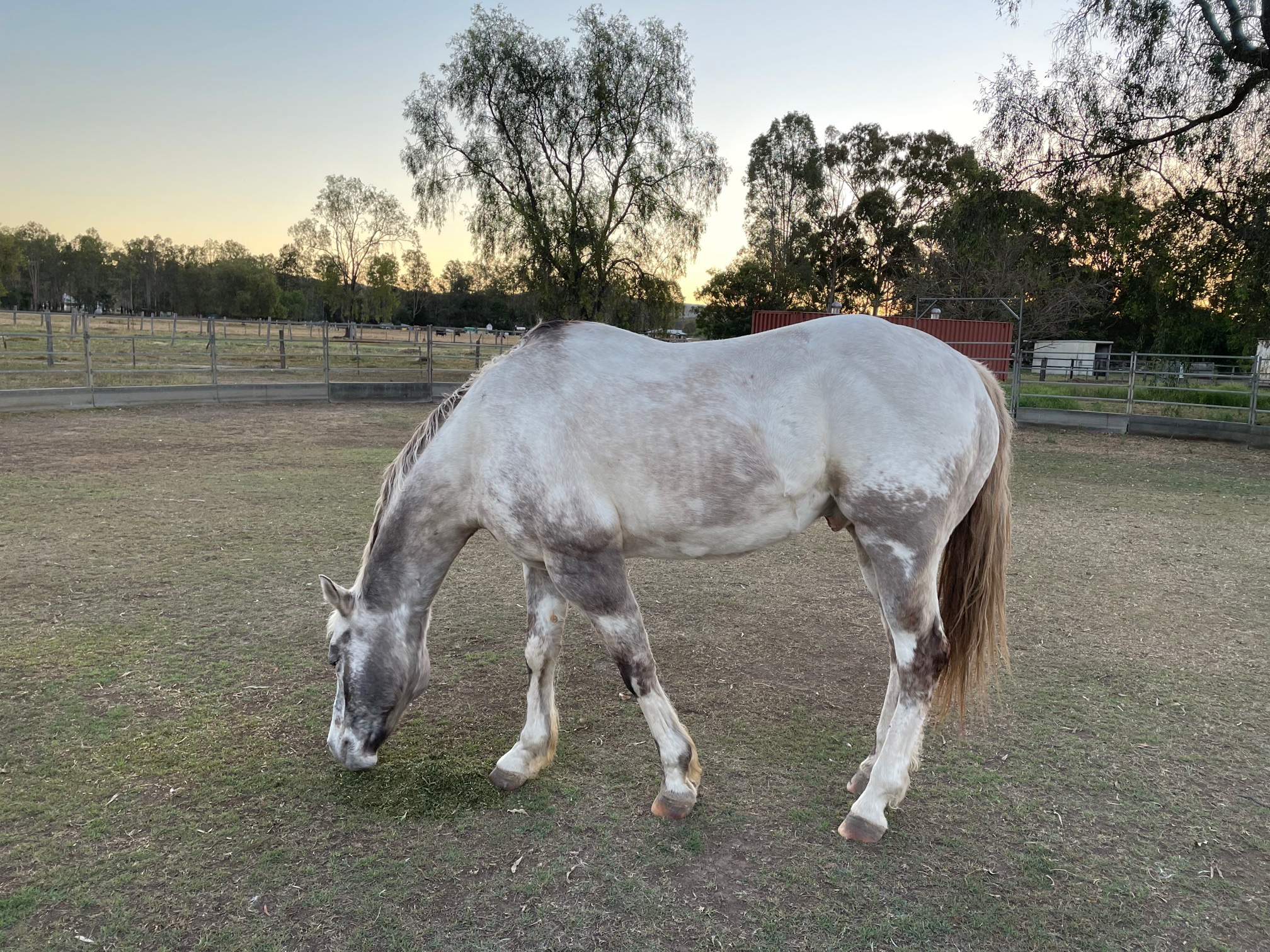 UPDATE
Billy is going great guns. No problems at all.
He is sweating normal has a lovely shiny summer coat (just can't see the shine) and best of all no visits from the Vet since diagnosed back in April/ May.
So, so happy that we went with you!
Thanks you ever so much,
Connie