Shar, our 3 yr old gelding, degloved his hock with detachment of extensor tension. Our vet was there within 30 minutes of it happening and looked at him walking and said the the toe /hoof was being placed ok. The Vet then stitched the wound and bandaged her leg. The horse is 'needle-phobic' so we had put him on anti-biotic powder.
The horse was stabled for three weeks with the wound washed, dried and bandaged every 5 days.
Shar has been on Tendon and Bone mix, Alleviate, Infect-A-Clear and Equigesta-Pre.
We are now alternating with honey on the wound along with Photonic Red Light Therapy (every day x2 over the bandages) and also when un-bandaged Red Light the outside edge of wound. We have also have been using essential oils.
The image below is when the injury first happened and at the 6 weeks mark.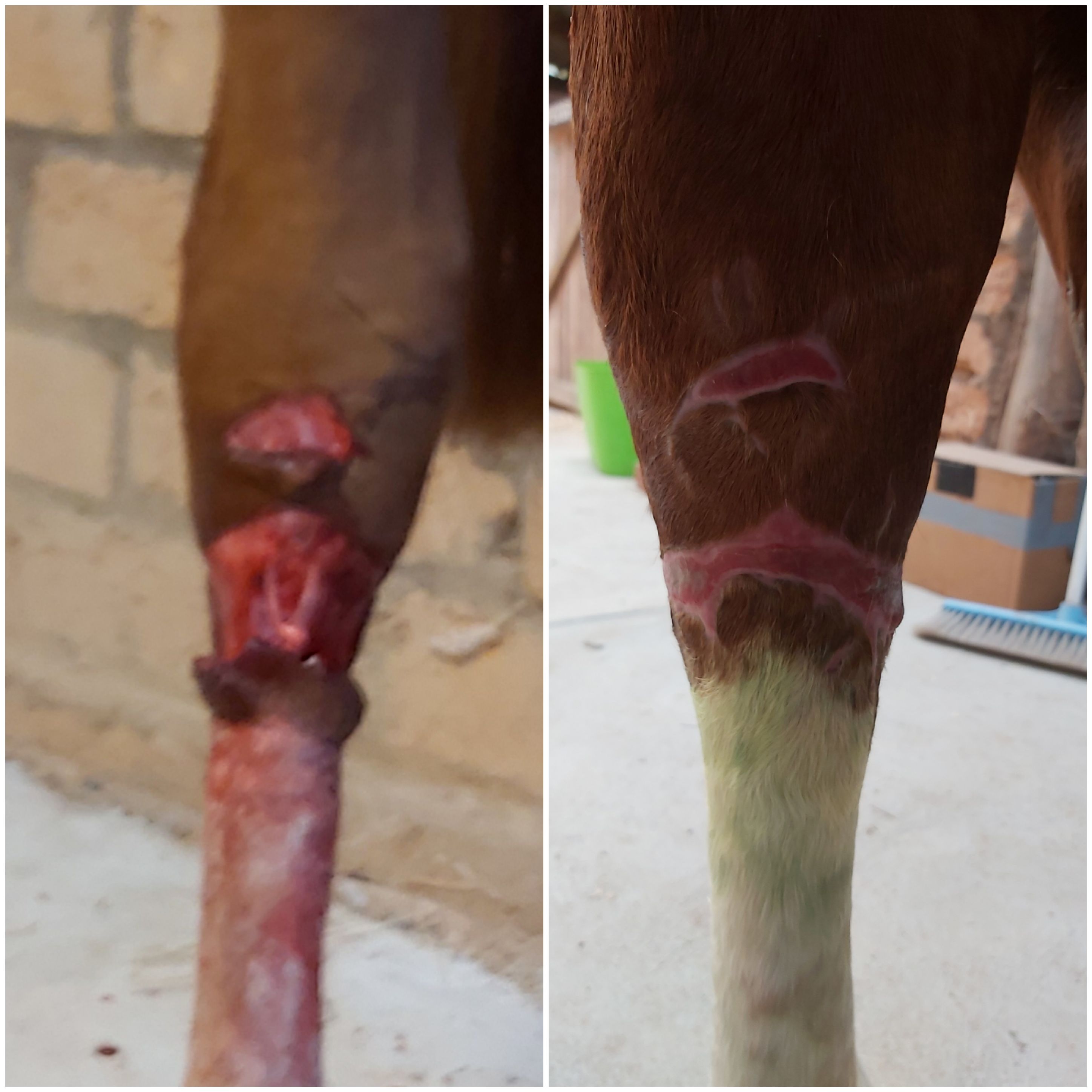 After 8 weeks