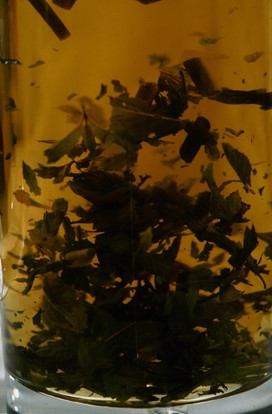 This treatment is designed to nourish and restore the nervous system of a dog that is so stressed or nervy as to be its own worst enemy. This standard mix is my normal starting point for nervous system problems and I then refine the mix in individual cases, after an initial course of 12 weeks.
Any nervous system problem ends up being composed of the original problem plus the habit of reacting in a certain way in particular circumstances.
Drugging your dog does nothing for either of these situations, Retraining your dog to react differently in stressful situations will break the habit but is a great deal simpler if accompanied by nervous system tonics and the appropriate habit breaking homeopathic remedies.
The herbal mixture I have formulated works to nourish both the physical nervous system and assist in habit change. I achive this with the combination of Mistletoe, Passion Flower, Skullcap, Valerian, Vervain and Zizyphus along with the Bach Flowers Aspen, Cerato, Cherry Plum, Mimulus, Larch and Rock Rose.