Demodectic mange is caused by an external parasite (the Demodex canis) that is present in low numbers on all healthy animals. Whether or not a pet shows symptoms of this disease depends primarily on their immune status...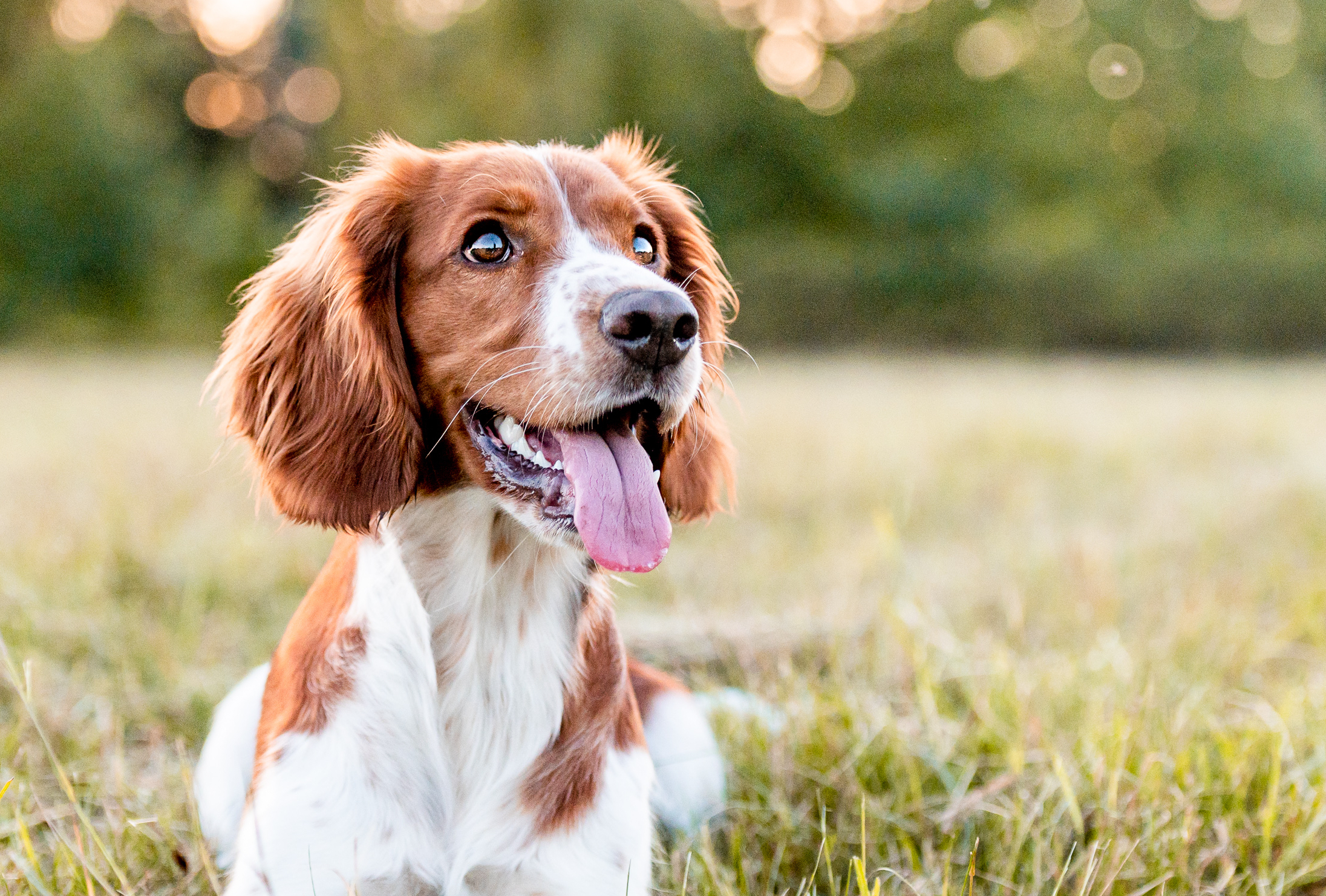 There are two different mange mites that cause this issue in dogs; one lives just under the surface of the skin (sarcoptic mange), whilst the other resides in the hair follicles (demodectic mange).
Young dogs under 14-16 months of age who have their immunity compromised by stressful changes, their food and/or living conditions are suseptible to an escalation of these parasites causing damage to the individual hair follicles and small scaling, red patches of hair loss "mange" result. Face and forelegs are common sites for such lesions.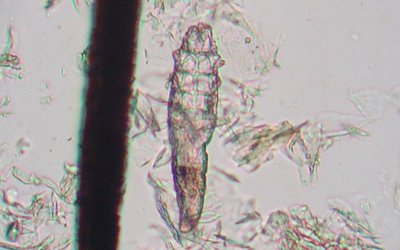 Image via Wikimedia Commons / Joel Mills (CC BY-SA 3.0.)
Most dogs can manage this condition themselves. However, certain breeds are more prone to extensive problems and can end up with secondary infections. These toxins can be simply the normal products of metabolism or derived from to many chemicals in feed or from worming over a long period and the body stores them under the skin if other means of elimination are overloaded.
Dietary changes
Our recommended program can completely and permanently clear up the mange particularly if it is instituted with a natural raw meat and bones diet and you can eliminate commercial dog feed entirely. In my experience mange found in well cared for dogs is more likely to be due to their reactions to the chemicals in commercial dog feed than anything else.
McDowells Products
In the first instance with small patches of resistant mite infestation then I suggest you treat with the Canine Conditioning Mix to support internal organs.
Add Millet and Linseed to your dogs diet - about 1-5 tablespoons depending on your dogs size.
We suggest a course of Maritime Pine Bark to raise immunity levels.
You can apply a specific antifungal/anti parasitic herbal applications which are mixed 40 drops into 20ml of Colloidal Silver and sprayed onto the dogs coat after rinsing in warm water once per day.
In the second instance when the skin is more generally effected with mange as well as secondary infection I also suggest the use of our blood cleanser. At this point the skin's own resistance to parasitic attack has been weakened through the build-up of toxins under the skin. When a course of blood cleansers is given over a complete blood cycle (around 12 weeks) the skin is able to recover its normal resistance and can often reduce the mites to normal levels.