Dogs can suffer from autoimmune diseases similar to human autoimmune diseases. It is when the body attacks its own cells and can affect your dogs whole body - skin, blood, joints and digestive system.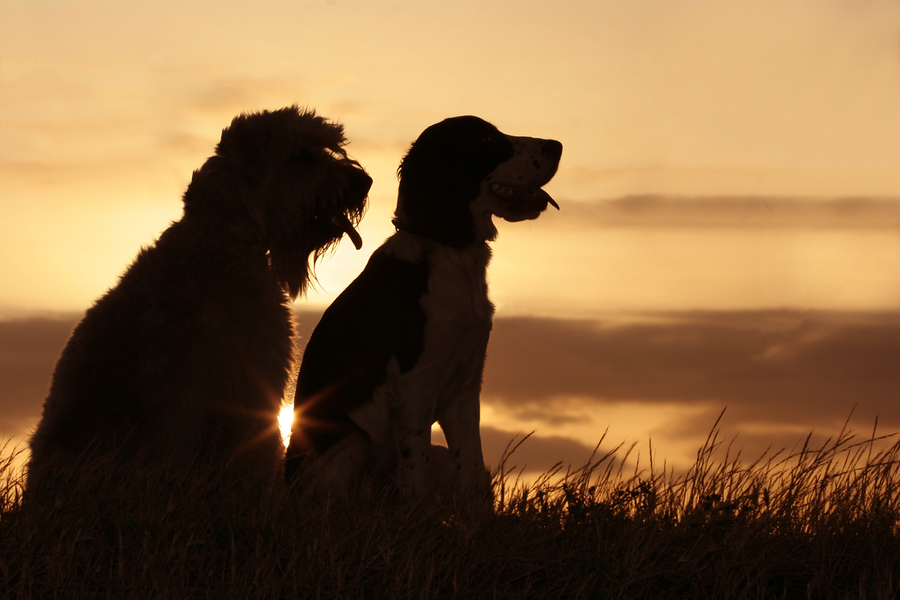 Types of autioimmune disorders in dogs
1. Hypothyroidism
2. Canine Lupus (2 kinds)
3. Myasthenia Gravis
4. Rheumatoid Arthritis
5. Inflammatory Bowel Disease (IBD)
6. Immune-Mediated Thrombocytopenia (IMT)
7. Pemphigus
8. Periodontal disease
9. Addison's Disease
10. Immune-Mediated Hemolytic Anemia (IMHA)
11. Immune-Mediated Polyarthritis (IMPA)
12. Diabetes
13. Bullous Autoimmune Skin Diseases
Symptoms to look out for:
There's different symptoms depending on the type of immune disorder. Symptoms are varied, the list is long and and auto-immune disorders are just one of the possibilities! This makes it hard to diagnose yourself and
Weight loss and lack of energy

Increased heart rate and heavy breathing

Pale or discolored gums/mucous membranes, eyes or skin
McDowells Recommendations
Firstly, the absolute most important thing you can do to prevent the development of autoimmune diseases in your dog by giving him feeding a whole, fresh, mostly raw diet. Include high quality proteins, healthy fats, fruits and vegetables (organically grown if possible) and then add in superfoods and supplements.
Add probiotics to balance the beneficial bacteria in your dog's microbiome and maintain a healthy immune response.
Include foods that support immunity, like medicinal mushrooms and omega-3 fatty acids.
Use tumeric to reduce inflammation (Golden Paste+ is perfect).
READ MORE HERE: WHAT'S THE BEST WAY TO FEED A DOG?

McDowells products
For Auto-immune Disorders start with the Conditioning mix. As well use a separate mix of Liquorice and Elecampane extract.
Elecampane is high in allantoin, which is a cell proliferant which ensures that the new cells which are produced after tissue damage are not only made more rapidly (approximately 3 times faster) but are also made in the exact replica of the original healthy cell that they are now growing new ones of, therefore you don't get scar tissue. Repair is quicker and more accurate. Liquorice contains hormonal stimulus of varying kinds, particularly to stimulate the production of cortisol in its natural form.
I also recommend giving crushed French White Millet and linseed, fed once daily as it contains the mineral silica which is an important mineral supporting hair, skin and nails. This also benefits the bones and joints of your canine friends.
Add rosehip tea to the diet; 1 cup will last for 2 days. Halve and mix with food, although some dogs will drink it like water and quite like the taste, give 1 cup daily as a drink to aid kidney and adrenal function and support the energy levels.
Follow the recommendations for at least a full blood cycle of 12 weeks and you should see improvement in 4 weeks.
Roar