Epilepsy is the most common neurological disorder seen in dogs, and has been estimated to affect approximately 0.75% of the canine population (1).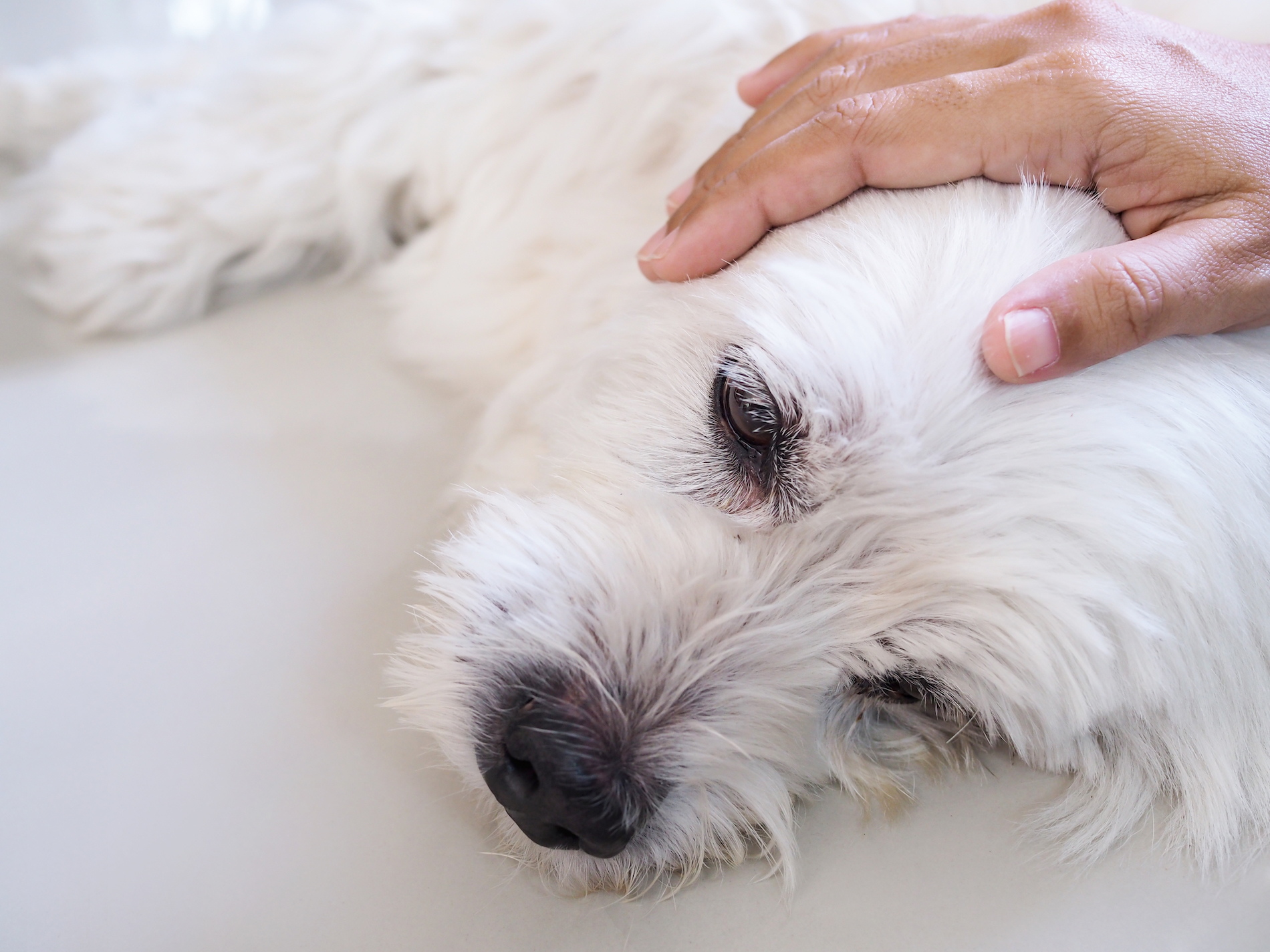 Your dog's epilepsy could be inherited (genetic or idiopathic epilepsy), caused by structural problems in the brain (structural epilepsy), or stem from an unknown cause (2).
Signs your dog may have epilepsy:
Recurrent, unprovoked seizures
Unexplained behavioral changes
Running in circles
Muscle twitching
Falling to the floor, instead of laying down
Unconsciousness
Uncontrolled drooling
McDowells Treatments
There are very many different herbs and combinations which are used by the various herbal traditions to treat epilepsy. My own formulations come from the European Herbal Tradition and it is aimed not so much to intervene and stop the seizures, but to nourish the nervous system both physically and electrically and allow the pattern to resolve itself and come back to normal.
The treatment consists of two parts:
The main mix: Containing Mugwort, Hypericum, Pine Bark, Elecampane, Tansy, Sage and Chamomile with the Bach Flowers Rock Rose, Walnut and Chestnut Bud. A three months supply of this mix costs $68 and comes in a 100ml Blend to be given at a dose rate of 10 drops twice daily in water or food.
The episodic mix: Containing Skullcap and Vervain with the Bach Flowers Rock Rose and Cherry Plum. A 50ml Blend of this mix costs $38.50 and will deal with many many different episodes as it is given immediately after a fit or cluster of fits and is continued for 3 or 4 days afterward at the same dose rate of 10 drops twice daily.
The main mix is given continuously over 6 months whether fitting ceases early in the time period or not. The episodic mix is given immediately after a fitting episode if they are only spasmodic or coming in clusters, and will provide an extra settling down effect from the actual episode to assist in breaking down the nervous system habit.
There should be no side effects whatsoever from the herbal program and it certainly does not drug the nervous system and interfere with the normal alertness and physical vitality of your dog.
TESTIMONIAL: SHASTA AND AUSTIN WITH EPILEPSY
References
1. Heske L, Nodvedt A, Jaderlund KH, Berendt M, Egenvall A. A cohort study of epilepsy among 665,000 insured dogs: incidence, mortality and survival. 2014. Vet J; 202:471-6.
2. Berendt M, Farquhar RG, Mandigers PJ, Pakzody A, Bhatti SF, De Risio L, Fischer A, Long S, Matsiasek K, Munana K, Patterson EE, Penderis J, Platt S, Podell M, Potschka H, Pumarola MB, Rusbridge C, Stein VM, Tipold A, Volk HA. International Veterinary Epilepsy Task Force consensus report on epilepsy definition, classification and terminology in companion animals. 2015. BMC Vet Res 11:182.