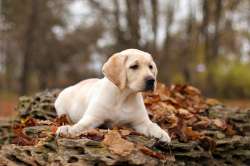 The complete treatment for scouring in dogs would be to rest the digestive system, nourish and support the liver, and heal any irritation in the stomach or gut lining which resulted from (or caused) the problem in the first place.
Therefore, besides just giving the treatment mix you should,
Completely change the diet to raw chicken wings or meaty bones given in one feed only each day. (No milk, no treats and no kibble or commercial dog feed of any kind.)
Give the Scouring Mix at a dose rate of 10 drops twice a day. (this is best mixed with the Slippery Elm paste)
The herbal mix includes Agrimony, Blue Flag, Chamomile, Dandelion, Garlic, Passion Flower, Rhubarb and Vervain as well as the Bach Flowers Impatiens, Walnut and Agrimony.
Slippery Elm Bark powder can be supplied separately or Ordered locally. A dose consists of one heaped teaspoonful mixed into a paste with cold Chamomile Tea.
Dose: 5 to 10 drops for Tiny and Small Breeds; 10 to 20 drops for Medium and Large breeds. (Please use the "Ask A Question" link below, to ensure you get the best Herbal Program and the correct dose for your sick dog!)