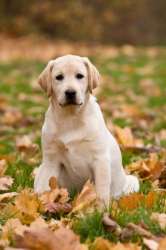 Blood clotting is a natural process in which blood cells and fibrin strands clump together to stop bleeding after a blood vessel has been injured. Eventually the clot will form a protective scab over a healing wound. If the body did not have the ability to clot blood, then we'd bleed to death after even a minor cut.
For treatment to be effective we need to know how the initial injury occurred and if there are any broken bones, open wounds or infection involved. Is your dog overweight or suffering any other medical conditions?
You can start the treatment for this condition by adding 1 cup of Rosehip tea to his diet daily. You can try mixing it with food, or disguise the taste with bonox, vegemite, or chicken stock to get him to drink it.
I also recommend that you place your dog on a diet of raw meat and bones i.e. beef/mutton bones with meat on them or raw chicken necks and wings, mince; definitely no processed food and snacks. You can also add some freshly cooked vegetables and rice. If your dog is not already on this type of diet, then I suggest that you introduce it slowly.
The following articles discuss dogs' diets and why it is important to keep it natural and simple:
Digestive System of a Dog
To this diet add rolled oats, ground millet, linseed and buckwheat. Just 2 dessertspoons of each mixed into food once daily.
This is to ensure that the tissue repairs quickly and to assist the blood to flow more freely. I also recommend a mix along the lines of a human one for DVT/embolisms.