Cruciate ligament injuries are common in dogs! These injuries can be avoided by bringing unfit or overweight dogs in to exercise slowly and carefully and also ensuring that your dog has the best diet and nutritional support to ensure strong joints and bones.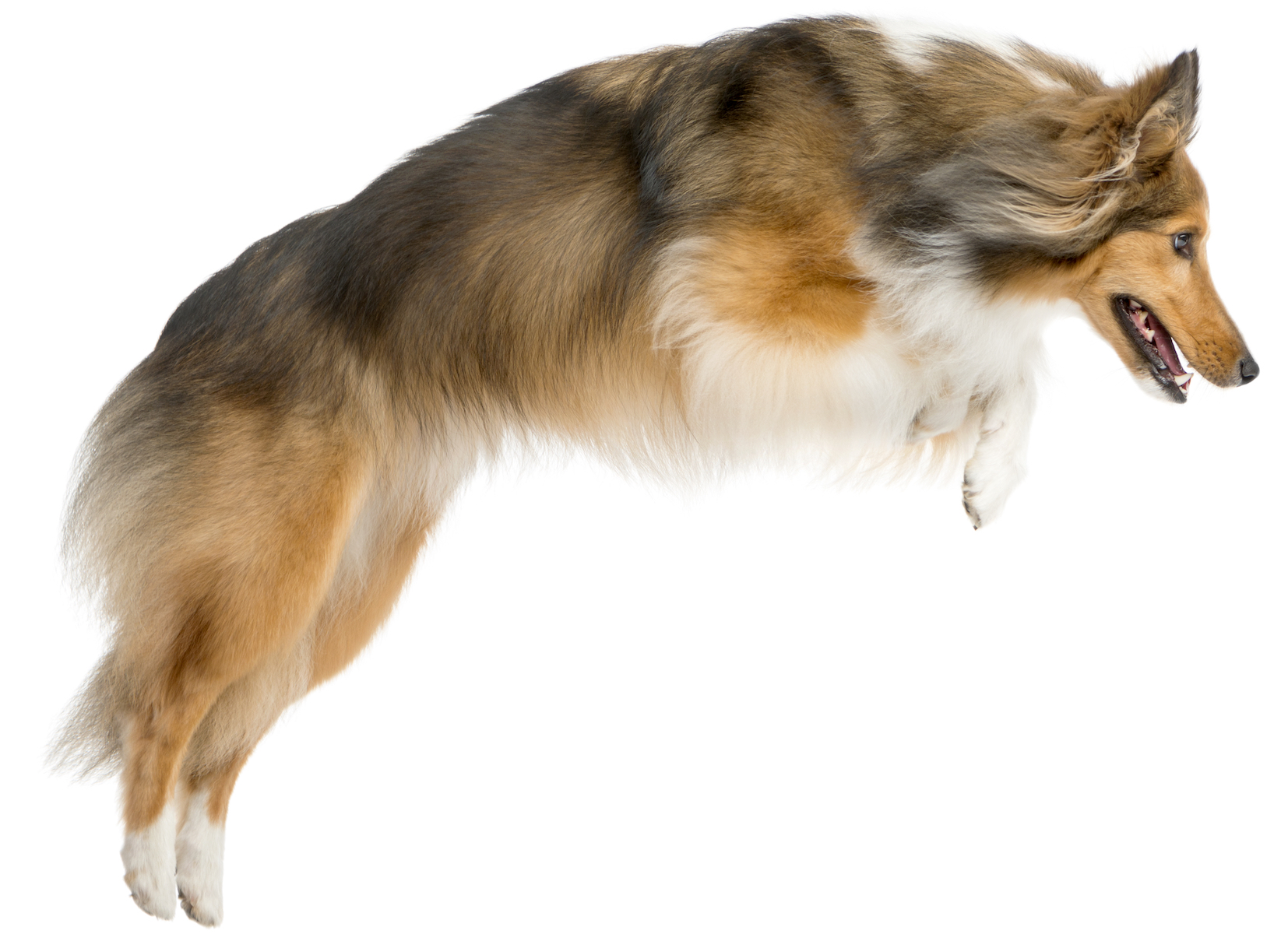 What is the cruciate ligament?
The cruciate ligament is the name for two bands of fibrous tissue that connect your dog's knee and shin bone together (1). The dog's two ligaments are connecting the femur and the tibia. These two ligaments are arranged like a criss-crossing x found on the dog's knee (also known as "stifle"). Hence, the term "cruciate" derives from the word "cross"(2).
What happens when it's torn?
If the ligament is torn, the knee can develop unusual movement and the dog eill show signs of pain and discomfort. Other telltale signs of damage include difficulty walking or favoring one leg, stiffness, decreased muscle in one side, swelling in joints, a clicking or popping noise when they move. The dog may sit at different angles with legs at unusual positions and could be agressive when touched.
The McDowells Cruciate Ligament Program
This program is recommended for injuries from broken bones as well as tendon or ligament tears.
It is also used to facilitate maturity and healthy bone growth and to lessen the possibility of developing joint or soft tissue disease in growing puppies.
Bone Repair Mix contains herbs high in silica which is the essential metabolic partner (with calcium) for strong bone growth.
Other herbs support the bone marrow health, circulation and the production of healthy and elastic bone tissue in dogs.
To assist the big breeds susceptible to degenerative & congenital joint problems, this program can strengthens & stimulating cartilage repair and inhibit soft tissue damage by increasing the production of normal compounds within the joint which act as lubricants and protectants/strengtheners for bones muscles & the cartilage surface as in Hip Dysplasia & Osteoarthritis.
For all cases of injury or breaks so that swelling & pain are reduced & healing is accelerated and also for the recovery following surgery or bone cancer treatments.
References
(1) Cruciate ligament injuries in dogs, Zahra Campbell-Avenell and Sarah George. Updated Mar 24, 2020
https://www.finder.com/cruciate-ligament-in-dogs
(2) Treating a Dog's Torn Cruciate Ligament With No Surgery—Is It Possible? ADRIENNE FARRICELLI
https://pethelpful.com/dogs/Dog-Torn-Cruciate-Ligament-No-Surgery-or-Surgery