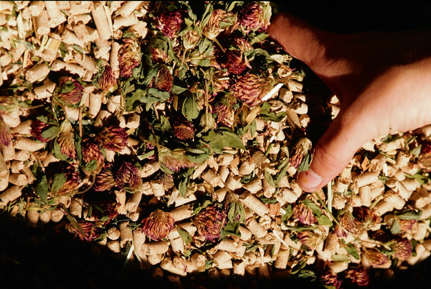 OCD is quite a common occurrence in larger young horses, hence it is very wise to keep them a little leaner through this area of growth and age, and to also reduce the amount of protein in the diet. As well as ensuring they have a large paddock to exercise in.
Robert has a wonderful Bone and Ligament mix  which can be helpful for this condition..
If a horse is only young and large as well, I would tend to turn him out for a good 6 months on good pasture and keep an eye on him. Watch the protein amount in his diet also. Letting him grow will be of great benefit to him in the long term (mentally and physically) and he will be able to exercise enough in a paddock. It takes a great deal of time for a horse to mature correctly.
Robert also has a wonderful article regarding Bone and Ligament damage in horses.
Read about other limb problems .