Osteochondrosis is a joint disease of growing cartilage. It can occur in all growing animals, including horses. And this disorder is now affecting increasing numbers of young horses. As a complex multifactorial disease, OCD is initiated when failure in cartilage canals because of existing ischemia, chondrocyte biogenesis impairment as well as biochemical and genetic disruptions occur.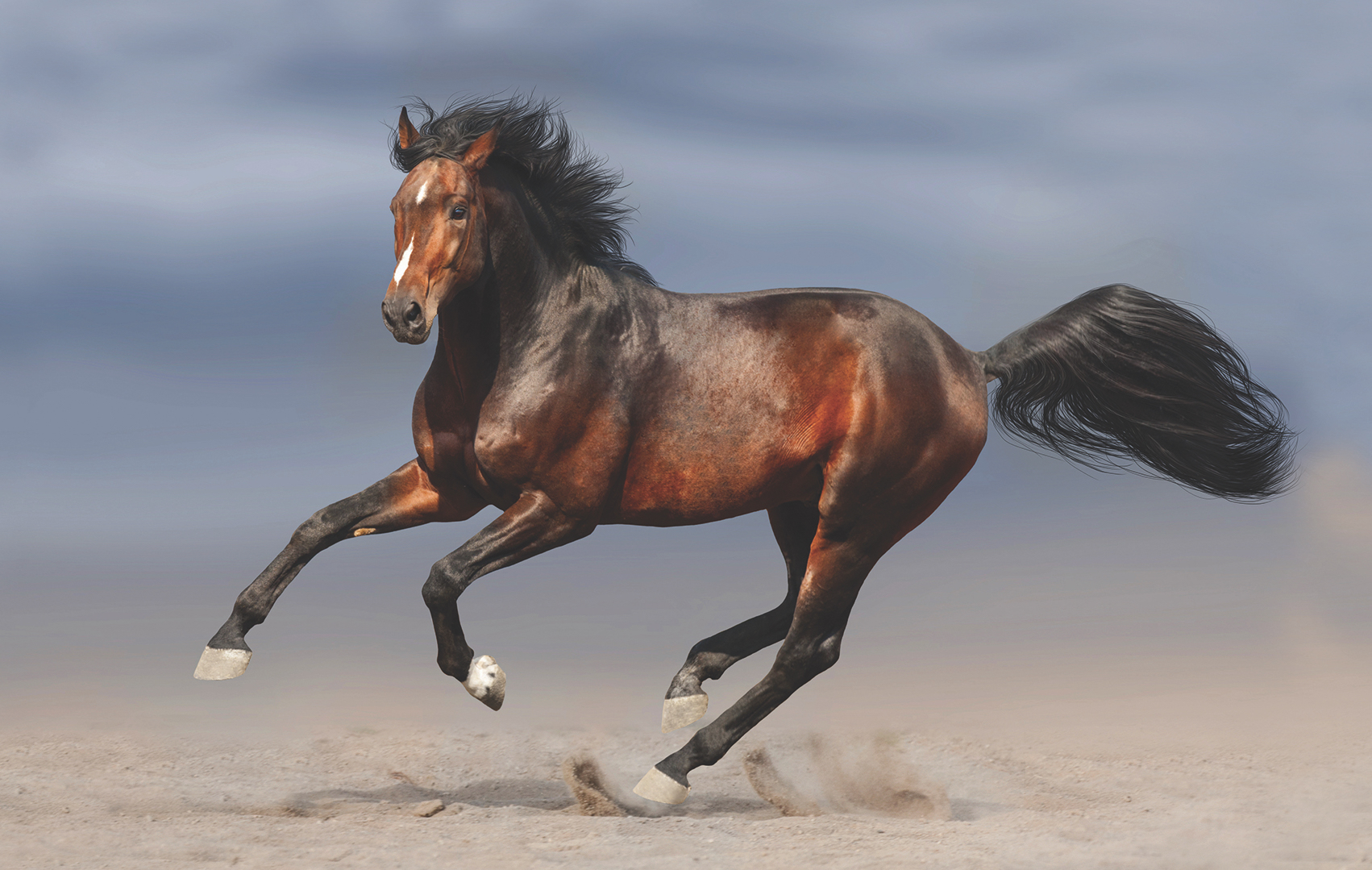 OCD more common occurrence in larger young horses, hence it is very wise to keep them a little leaner through this area of growth and age, and to also reduce the amount of protein in the diet. As well as ensuring they have a large paddock to exercise in.
New reseach is looking at the possible relationship between OCD and some metabolic disorders (1).
Diet and exercise
If a horse is only young and large as well, we recommend you turn him out for six months on good pasture and keep an eye on him. Watch the protein amount in his diet. Letting him grow will be of great benefit to him in the long term (mentally and physically) and he will be able to exercise enough in a paddock. It takes a great deal of time for a horse to mature correctly.

McDowells Products
Tendon and Bone is helpful for this condition. Tendon and Bone has been successfully used by McDowells Herbal to promote the re-growth of attachment points and the re-tensioning of stretched or damaged ligaments. Tendon and Bone contains a combination of elecampane along with kelp granules, ground linseed, ground millet, yarrow, horsetail and the Dr Bach™ Flower Rescue Remedy™
Elecampane is a stimulant to fibroblast (the most common cells of connective tissue in animals) and osteoblast (single nucleus that synthesize bone) activity due to its allantoin content. Millet contains especially high levels of organic silica compounds as well as carbohydrate and many other minerals. It also contains high levels of magnesium and higher in protein than most other grains. Linseed is specific nourishment for strength and elasticity of ligaments and attachment points and is a whole feed source of Omega 3 and 6 and Linoleic acids. Kelp contains phosphorus iron, sodium, calcium, magnesium and potassium which makes it great for strengthening bones and assists in the treatment of arthritis and rheumatism.
References
(1) Osteochondritis dissecans (OCD) in Horses - Molecular Background of its Pathogenesis and Perspectives for Progenitor Stem Cell Therapy
https://pubmed.ncbi.nlm.nih.gov/30796679/