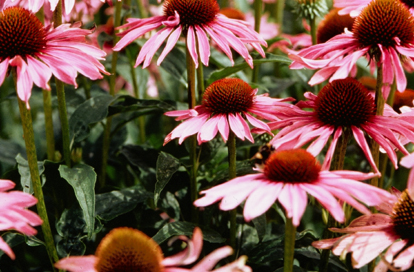 Unusual nervousness, can be triggered by small incidents, accidents and operations. In all instances I recommend the Nervous Rehabilitation Mix.
This works to strengthen the nervous system itself. You can slowly begin to re-introduce the horse to the situation that triggers any nervousness, Do only a little at a time after about 3 weeks. I would be taking it slowly if the horse was apprehensive to begin with . Try leading him around shows for a while and then think about riding.


It is fine also to use the Rescue Remedy, as this is great for shock and can be given to him at a show straight in the mouth (it doesn't swab).

A Recent Testimonial:

"Walter our horse, last time we spoke you recomended the nervous episode mix with regard to his floating issues.I purchased a bottle and followed the directions. I started out with short trips in the float around the block, there was some sweating but not nearly as heavy as previous occasions, Gradually building up the distance to my instructors property for lessons and eventually a lesson at the end off our 4th float trip with the nervous episode mix. All signs were very positive, minimal sweating still very tense but gradual improvement in levels of relaxation."