In history, hemp has been used to make ropes and equipment for horses but only now are we seeing an increase in the use of hemp as a food and bedding material for the equine industry. Hemp seeds have a rich nutrition profile including protein, unsaturated fats, fibre, minerals and vitamins...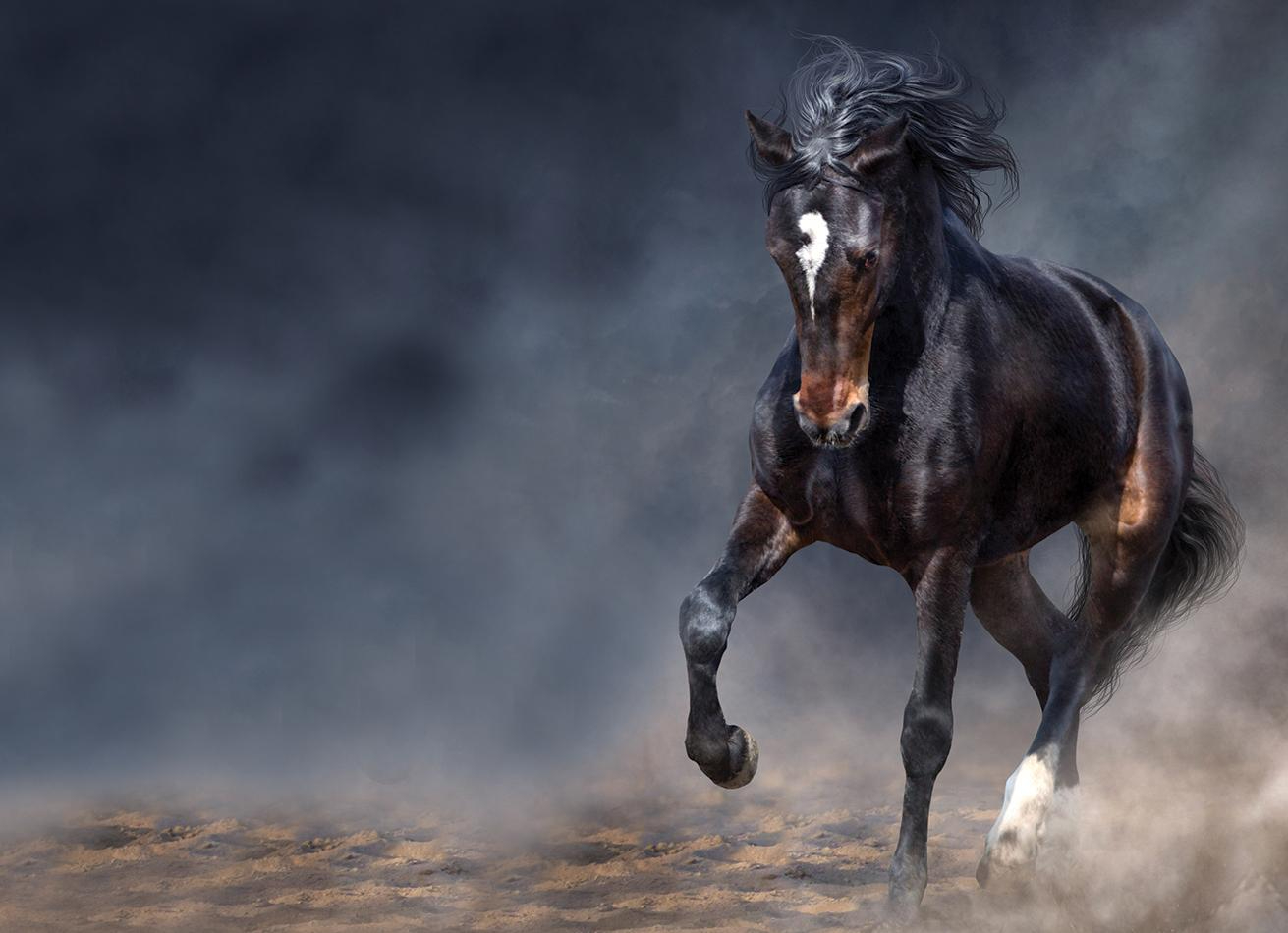 For at least the last 12,000 years hemp has been grown and processed for it's fibres and food products. There are over 7000 different products that can be made from hemp. Their nutrition profile includes vitamin E, magnesium, phosphorous, potassium, iron, zinc, B6, among others.
Hemp has one of the lowest levels of unsaturated fats and highest level of polyunsaturated fats, compared to other vegetable oils Hemp seeds are very high in protein; around 35%, and contain all of the required amino acids. Hemp seed oil provides not only omega-3 and omega-6, but also omega-9 in the most efficient form of any plant oil
Benefits of hemp seeds:
Excellent digestible fibre (around 27% fibre) which is comparable to copra meal

Horses find it highly palatable and it is highly digestible in the hind-gut

A good source of cool energy with 2.5 times more utilisable energy than protein or carbohydrates

Does not need to be heated treated to be edible (unlike soy)

Free of phytoestrogens (unlike soy based feeds)

Is considered a super food that can ease joint pain and inflammation

The oils and protein contribute to improving skin and coat health and hoof condition

Unlike soy, nuts and other legumes, hemp does not contain trypsin (enzyme) inhibitors and oligosaccharides, which can cause stomach and gastric upsets
Hemp shows potential in:
Research is showing that hemp improves joint function due to the properties of the omega fatty acids

Anecdotal evidence is showing benefits for laminitic cases, both helping to prevent and to treat hoof healing after an attack

Can be beneficial for Equine Cushing's Disease (PPID) and Insulin resistant horses

Shows promising results for improved bone and tendon healing as well as recovery from gastric ulcers
What is hemp?
Hemp is not the same as marijuana. Hemp, unlike marijuana, contains a almost no amount of delta 9-tetrahydrocannabinol or THC, the compound that gets you 'high'. Marijuana does contain THC (0.3% or less). The sale of hemp seed foods was prohibited in Australia until November 2017, when amendments to the Australia New Zealand Food Standards legally permitted their retail sale.
Not a great deal of published scientific research has been done into the consumption of hemp by horses but more and more anecdotal evidence is being shared across the equine industry. Several US based organisations and companies are exploring the use of hemp-based feeds and supplements in the animal food industry, with the focus being on the safety and efficacy for livestock for human consumption and companion animals.
Why hemp is a great choice
Hempseed oil is typically cold pressed and uses temperatures below 38ºC and does not need to be chemically extracted or refined, making hemp a more stable, and therefore a healthier, option.
Hemp seed oil provides not only Omega 3 and Omega 6, but also Omega 9. In addition to this, hemp also contains GLA: gamma linolenic acid. GLA is an omega-6 but unlike other omega 6, GLA 'produces anti-inflammatory prostaglandins in the body' ie. hemp seeds are highly anti-inflammatory.
It's highly palatable for horses and can be a cost effective way to add additional calories to your horses diet without making them 'fizzy' and without adding grains. It can assist in maintaining or increasing weight while at the same helping heal gut issues, improve muscle tone, coat and hoof health and improving joint and tendon mobility.
How to feed hemp
Equihemp-Pro
Highly digestible and safe protein source with all the essential amino and fatty acids required for a healthy diet. Hemp protein is gluten free and a good source of cool energy and with its unique combination of essential amino and fatty acids is a super food that can ease joint pain and inflammation, support cardiovascular health, improve the condition of the skin, coat, hooves, and tail, and act as a digestive aid.
Equihemp Pellets
The only horse pellet on the market with a completely natural herbal pre-mix blended with highly nutritious and palatable Australian grown hemp meal, rich in all the essential amino and fatty acids required for a healthy diet.
Blended with a variety of nutrient dense and antioxidant rich herbs that also have traditional medicinal properties aimed at organ and gut health as well as immune boosting properties.
Aloe vera, chamomile, fennel and ginger are all soothing and supporting gut health whilst beetroot powder and kelp are rich in vitamins bioflavonoids and minerals aimed at a healthy endocrine system.
Hemp oil
This optimum plant-based hemp nutrition is easy to digest, leading to elevated health in your animal. Customers report a dramatic effect on three primary areas: skin & fur – joints & mobility – mood & anxiety. Added to food or used externally, you'll see the difference within a matter of weeks – their coats, ears, eyes, joints and hooves will improve. The combination of Omega 6, antioxidants, and plant cholesterol can lead to overall joint health by reducing inflammation, arthritis and painful/damaged joints. It builds a strong immune system and results in enhanced blood circulation.
Researched and written by Leah Moulden
References
(1) Kentucky Equine Research
(2) Use of Hemp Oil and Hemp Ingredients in Equine Diets
(3) Dr'Jo Anne Murray PHD PGDIP BSC RNUTR BHS'II, Royal Dick School of Veterinary Studies University of Edinburgh
(4) NUTRITIONAL BENEFITS OF SEEDS By: Shannon Pratt-Phillips, Ph.D