Hemp seed oil comes from the small seeds of the Cannabis Sativa plant and is made by cold-pressing hemp seeds. Hemp seed oil is considered by many as the most balanced oil in all of nature. Hemp seeds are 100% natural, vegan, full of plant-based protein, packed with healthy fats and perfectly balanced with the correct ratio of the essential fatty acids Omega 6 to Omega 3.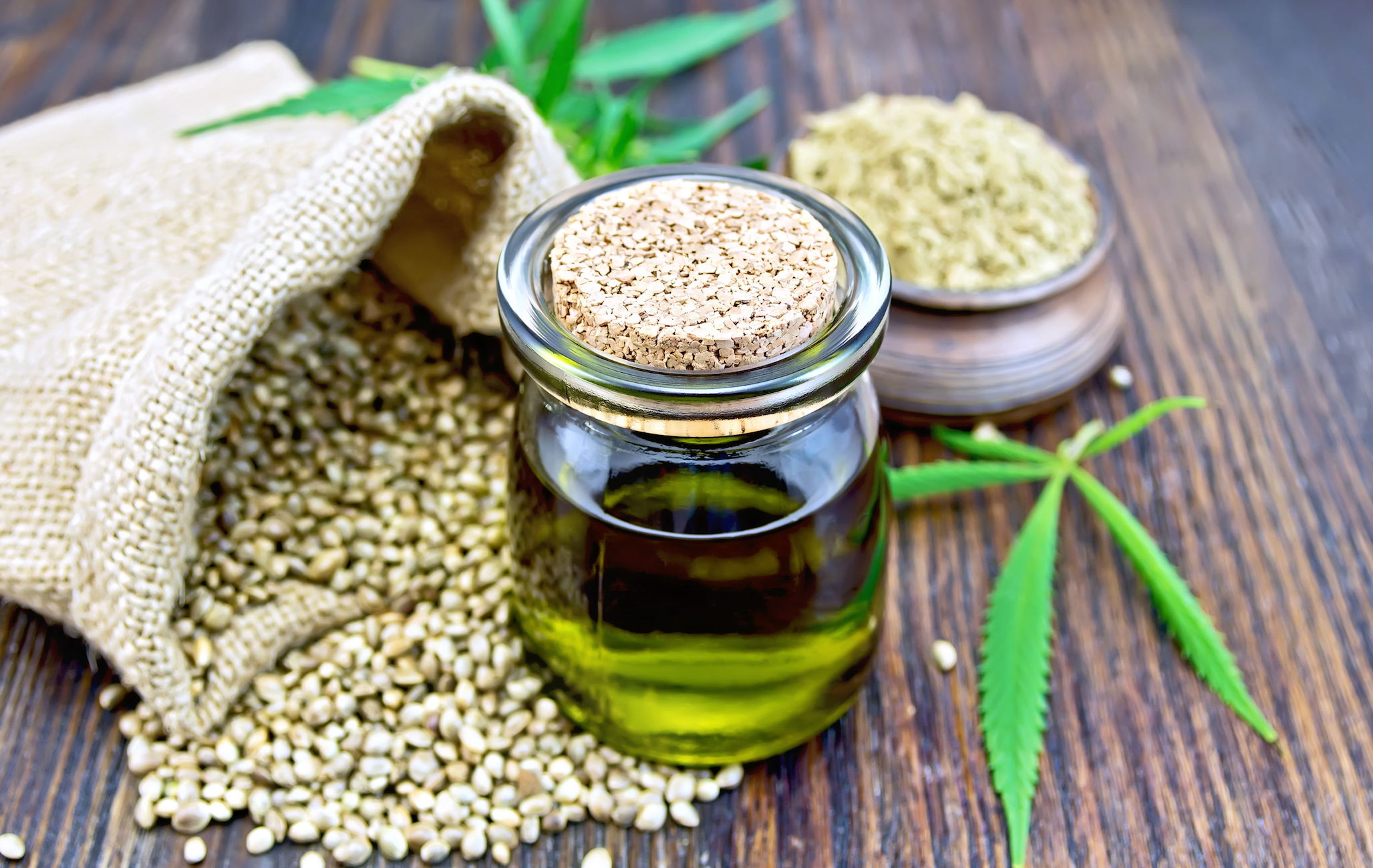 Hemp seeds oil has a rich profile of nutrients, fatty acids and bioactive and available compounds. For nutrition, it is unparalleled. Our raw cold-pressed memp seed oil provides vital nutrients and is high in calcium, iron, magnesium, phosphorus, potassium, vitamin E, sodium, sulfur and zinc. Even though it comes from the cannabis plant, hemp seen oil only contains small amounts of THC, the psychoactive component.
Used for both food and body care (whether you eat it or massage it into your skin!), hemp seed oil provides a range of necessary nutrients and helps prevent a variety of common ailments.
Benefits of hemp:
Contains nine essential amino acids that help our bodies function optimally

Reduces inflammation in the body

It reduces oil production and has antimicrobial properties, so can help treat acne

Improves skin elasticity and firmness

(4)

Has been shown to destroy viruses, bacteria, and fungi

(4)

Has shown that (taking internally) it can help maintain a healthy hormonal balance

Research shows it can help lower cholesterol
Potential ways to use hemp oil:
Can be used as natural moisturiser to deeply nourishes the skin

Can be used as a bath oil/soak for skin conditions

Can be used as a rich treatment for dry and brittle hair

Used in smoothies, salad dressings, in home made dips or on cooked vegetables

Use it as massage oil all over your body
HEMP FOR YOU AND YOUR PET - ALL YOUR QUESTIONS ANSWERED!
References
(1) Plants used to treat skin diseases. Nahida Tabassum and Mariya Hamdani. Jan, 2014.
https://www.ncbi.nlm.nih.gov/pmc/articles/PMC3931201/

(2) Cannabis sativa: The Plant of the Thousand and One Molecules. Christelle M. Andre, February, 2016.
https://www.ncbi.nlm.nih.gov/pmc/articles/PMC4740396/
(3) The Endocannabinoid System as an Emerging Target of Pharmacotherapy
(4) Hemp oil for Skin
https://www.medicalnewstoday.com/articles/hemp-oil-for-skin