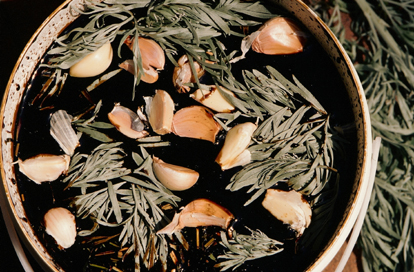 We can manage the loose stools with slippery elm and chamomile tea, both of which will also assist to repair the nervous system (parasympathetic), sooth the inflammation and firm the stools.
Mixed into 2 cups of chamomile tea- add to feed once a day.
Maritime Pine Bark is an excellent additive to the feed for older animals, high in Bioflavonoids which assists in the uptake of Vit C- important for connective tissue repair particularly collagen.
Maritime pine also has anti-inflammatory effects- adding to the overall soothing nature of the treatment protocol.