Inflammation and pain are both part of the natural healing process. Inflammation and swelling bring fluids to cushion a damaged area and aid in the healing process, while pain will stop us causing further damage by continued use. When we are in pain we are meant to rest, not to continue with the activity which resulted in pain.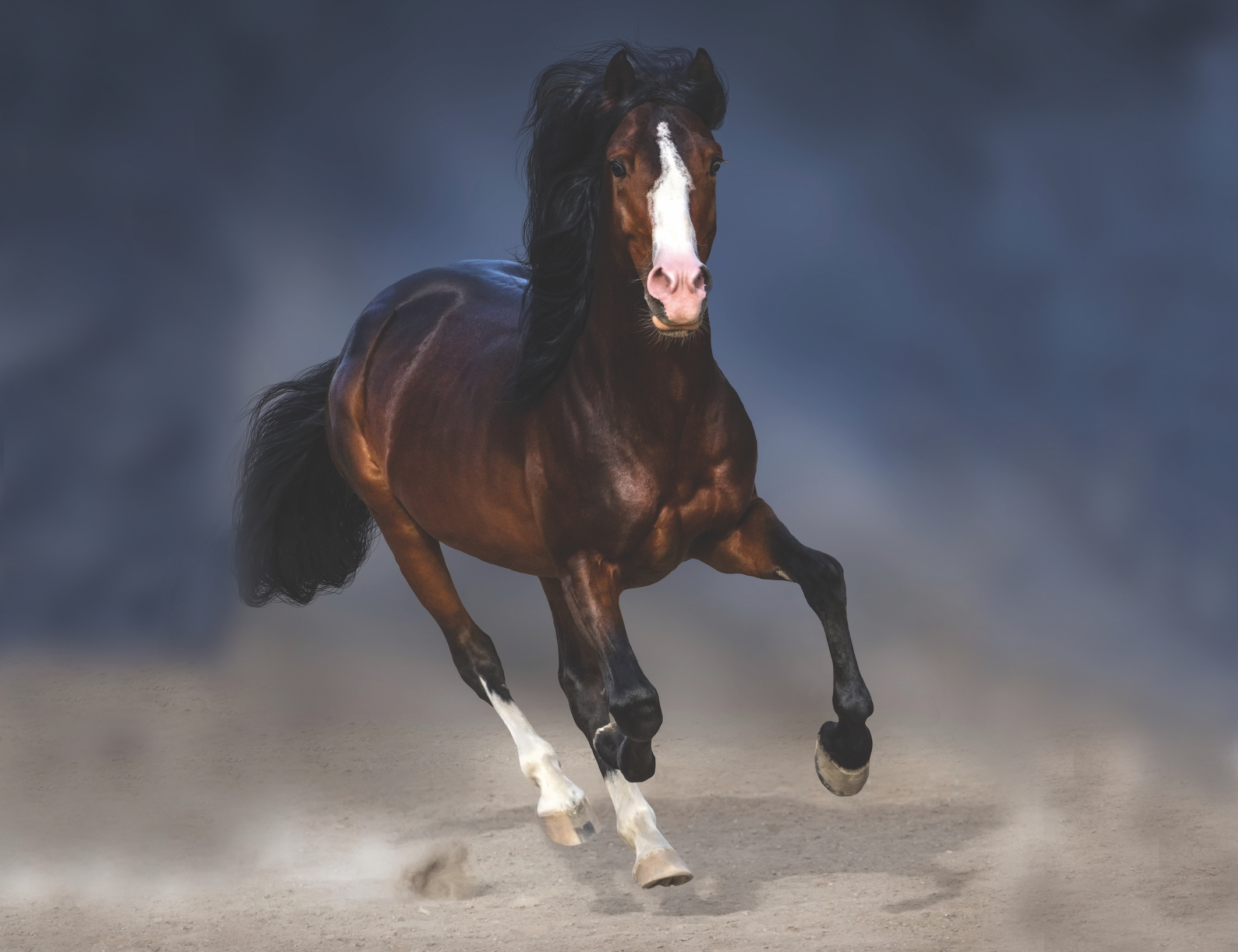 Alleviate is a powerful formulation that has many different uses, not just as an alternative to 'Bute'.
The herbs in Alleviate have been traditionally used to reduce pain from inflammation but at the same time support the healing process. This formulation may be used safely for both emergencies and in the long term for comfort.
Let's look a closer look at some of the individual ingredients in Alleviate:
Maritime Pine Bark - Maritime Pine Bark is a specialist antioxidant that is nearly 25 times more powerful than Vitamin C and as such clears free radicals generated by a strenuous workout at a phenomenal rate.
Rosehips - are one of the very best sources of natural Iron and Vitamin C. They also contain biotin for optimum hoof health. Rosehips are an excellent mild blood cleanser, support circulatory health, adrenal health and connective tissue health. Routine usage will completely rehabilitate kidneys weakened by stress and/or the regular use of electrolytes or diuretics.
Yarrow - is a herb which in extract form closes off blood vessels and acts as an astringent to help close up open wounds. Yarrow also stimulates bone marrow health and the production of red blood cells within the bone marrow again supporting the resolution at the most profound levels of damage or weakness following strain or injury.
White willow - The anti-inflammatory properties of the bark of the White Willow has been fully understood for all of mankind's recorded history. The modern Aspirin was "discovered" simply by analyzing the white willow bark and separating out one of the many medicinal ingredients.
TESTIMONIALS
"My pony could not stand when I started her on Alleviate and Infect-a-Clear. Within 48 hours she was back on her feet. Her healing is progressing much more quickly than without these two products. Thanks McDowell Herbals for your advice and guidance."
"We have been using this with our mare along with tendon and bone mix as she has had previous injuries. She is blooming, moving so much better, can lift her hind legs higher for the farrier, and is happier in herself. Thank you."
"This stuff is fantastic, it has made such a difference to our horse. Turned out after a wound, the horse was really stiff. Now moving like the old days and almost ready to bring back into light work."
"What a blessing to have found this product. Have used this with my laminitic pony, thoroughbred with a hoof injury that came to me after being retired from racing and more recently an older thoroughbred with an arthritic hock. They are all doing well. The pony and the horse with the hock are now on the "Infect-a-clear" too. I highly recommend everyone have Alleviate on hand. Works well and safe to stay on for longer periods. I love that it does not disguise the pain but reduces it so the horses don't aggravate their injuries. I also love that I can ask as many questions and get great advice."
"Amazing product. Much better alternative than Bute and have used this for over 8months with a huge improvement in mobility for a sick TB. The TB showed stiffness and pain along with hoof problems and everything else that comes along with a virus.I now have my glowing young gelding back! And will continue with this for sometime yet. I cant thank Mcdowell's enough."
"I have a gelding who injured a hoof in a fence, an injury that nearly sliced a heel bulb off and cut through his coronary band into his hoof. It's slowly healing but it's a painful injury. Given the length of recovery time, normal bute is not a long term option and I turned to Alleviate. The difference in Aston is wonderful - within a week or two he went from being a very sad, sore horse to having his spark back, he's playing with the other horses again, he's barely lame and I noticed the healing accelerated with the reduction of inflammation. Alleviate WORKS. I can't speak highly enough of it as a safe, effective, long-term pain reliever. Thank you, McDowells Herbal."
ADDITIONAL INFORMATION:
Alleviate is a fermented tonic to support a healthy microbiota.
100% chemical free
Safe for the stomach and safe to give long term
Can be safely given alongside veterinary medications