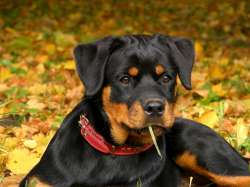 Green stools could be caused by a variety of reasons. If the green stool occurs along with vomiting and/or diahorrea, the dog may be showing symptoms of an irritated bowel.
A dog's stool may be affected by things they are eating. Certain additives in what dogs consume, especially if he is on a commercially produced diet, mix with the bile in their stomachs and in turn create anywhere from a green-ish to a definitely green stool.
Have you changed your dogs diet in any way? If you haven't already, change the dog's diet to a more raw & natural diet.
Purchase slippery elm powder & dose 2 dessertspoons mixed into a little yoghurt or chamomile tea until it forms a paste & feed 1 x a day only.
This will calm & line the whole gastrointestinal tract especially good for an irritated bowel. Continue this treatment for 12 weeks.
If the diet change isn't making a difference, the dog may be eating plants or other things that may be affecting its stool. Check the backyard for any plants that may be hazardous to his health.
If he still seems healthy, is eating drinking and exercising as normal, this may be just a sign that the body is adjusting to the herbal mix & it should all get back to normal within a week or two.