Most dogs have a diet that made entirely of manufactured dog food, either tinned or dry food.
Manufactured dog food has a long shelf life, can contain questionable ingredients and isn't that healthy! Imagine if you ate biscuits and tinned 'Spam' every single day, with no change!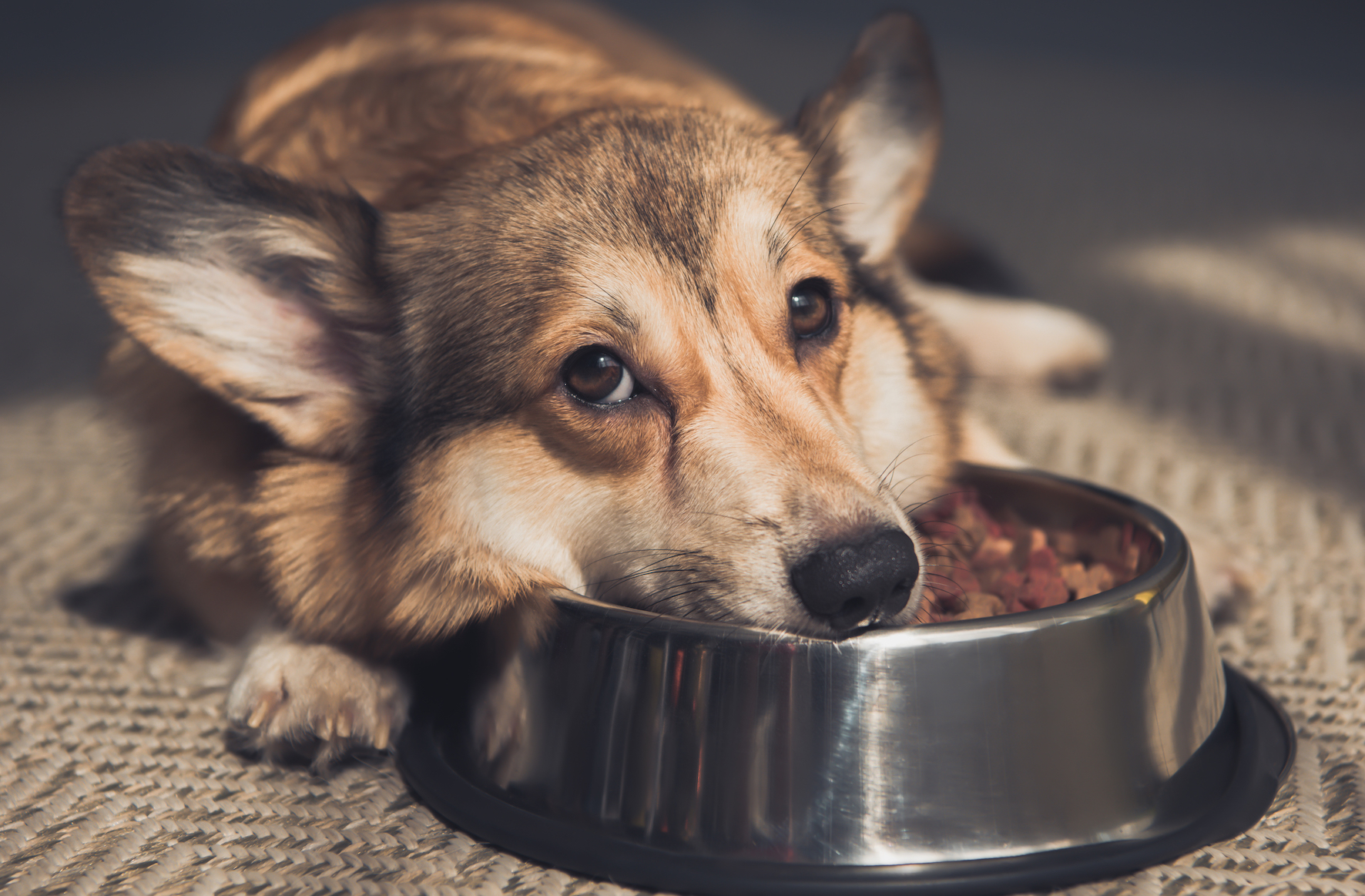 Dry dog food (also known as 'kibble') is made by combining all the ingredients to make a dough-type mixture, usually high-heat treating it and forcing through cutter or press into a shape. The final pieces are then dried and sprayed with additional flavours, smells and perhaps even a colour.
Dog food companies market their food as 'nutritionally balanced' and 'complete' but aren't very really clear about what this means. Most dry dog food is grain or corn based, with meat and bone meal and artificial vitamins and minerals.
In new study conducted in February 2021 by the University of Illinois, has shown that dogs fed on raw, fresh food did much better than their manufactured counterparts (no surprises there!)
The dogs eating fresh food ate less (presumably because there were more nutrients), pooped less, maintained a better weight, smelt better and had healthier gut biomes!
That's all positive news in our books!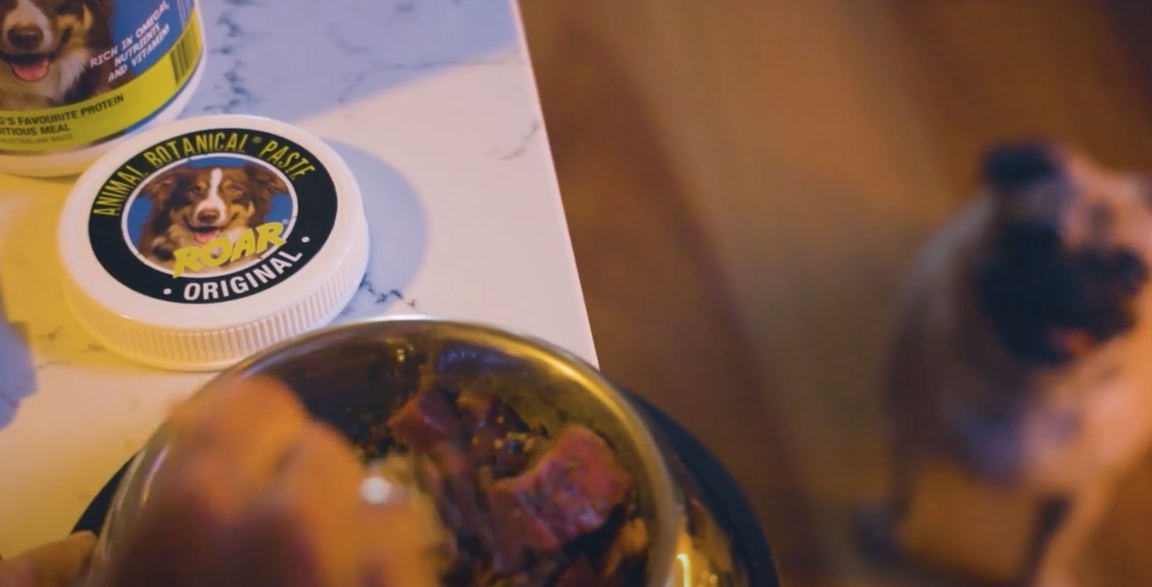 So what can you feed your dog instead?
Start feeding your dog like you'd feed a loved family member;
fresh, natural, nutritious, delicious, unprocessed wholefood with all the ingredient to ensure their health needs are met.
We created Roar so you could do just that - easily and cost effectively!
Raoar is a super-food additive made from 100% real, natural ingredients to support internal health and wellbeing.
Simply purchase your dog's favourite fresh protein, then add Roar.
Roar contains everything your dog needs for a varied, raw and healthy diet.
Roar is made in Australia from a blend of up to 35 powerful ingredients.
"I was worried at first that my boys wouldn't like the Roar supplement added to their protein. I was surprised to have them licking their bowls clean after the first introduction to Roar! The amount of oils in the paste is wonderful and they really do enjoy it."
"Since switching to feeding mostly raw with Roar added, I've seen improvements in their dry skin, stomach and stool, and their energy levels. My 11.5 year old corgi-lab mix, Onyx, is no longer sluggish but instead is running around like he's 6 years old again. I highly recommend Roar for a complete, nutritious meal. It takes the guess work out of preparing raw meals."
References
Nutrient digestibility and fecal characteristics, microbiota, and metabolites in dogs fed human-grade food. Sungho Do, Thunyaporn Phungviwatnikul, Maria R C de Godoy, Kelly S Swanson
Journal of Animal Science, Volume 99, Issue 2, February 2021.