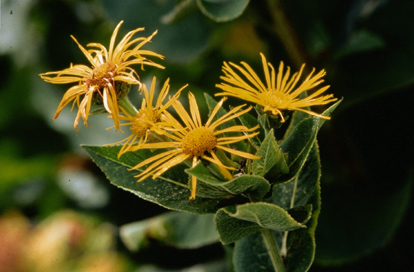 "Antioxidant" is a classification of several organic substances, including vitamins C and E, vitamin A (which is converted from beta-carotene), selenium (a mineral), and a group known as the carotenoids. Carotenoids, of which beta- carotene is the most popular, are a pigment that adds colour to many fruits and vegetables -- without them, carrots wouldn't be orange, for example. Together as antioxidants, these substances are thought to be effective in helping to prevent cancer, heart disease, and stroke.
Antioxidants play the housekeeper's role, "mopping up" free radicals before they get a chance to do harm in your body. Researchers have postulated that antioxidants prevent the possible carcinogenic effects of oxidation.
It is best to remember that vitamin and mineral supplements should never be used as substitutes for a healthy, well balanced diet! It is also important to note that we can "over- supplement" our bodies, taking much more than the recommended daily value of certain vitamins and minerals. Vitamins A and E are fat soluble, meaning that excess amounts are stored in the liver and fatty tissues, instead of being quickly excreted, creating a risk of toxicity. Your best bet is to eat a diet rich in fruits, veggies, and whole grains. Sweet potatoes, carrots, spinach, cantaloupe, and mangoes are great sources of antioxidants.
Beta-carotene is found in many foods that are orange in colour, including sweet potatoes, carrots, cantaloupe, squash, apricots, pumpkin, and mangos. Some green leafy vegetables including collard greens, spinach, and kale are also rich in beta-carotene.
Lutein, best known for its association with healthy eyes, is abundant in green, leafy vegetables such as collard greens, spinach, and kale.
Lycopene is a potent antioxidant found in tomatoes, watermelon, guava, papaya, apricots, pink grapefruit, blood oranges, and other foods. Estimates suggest 85 percent of American dietary intake of lycopene comes from tomatoes and tomato products.
Selenium is a mineral, not an antioxidant nutrient. However, it is a component of antioxidant enzymes. Plant foods like rice and wheat are the major dietary sources of selenium in most countries. The amount of selenium in soil, which varies by region, determines the amount of selenium in the foods grown in that soil. Animals that eat grains or plants grown in selenium-rich soil have higher levels of selenium in their muscle. In the United States, meats and bread are common sources of dietary selenium. Brazil nuts also contain large quantities of selenium.
Vitamin A is found in three main forms: retinol (Vitamin A1), 3,4-didehydroretinol (Vitamin A2), and 3-hydroxy-retinol (Vitamin A3). Foods rich in vitamin A include liver, sweet potatoes, carrots, milk, egg yolks and mozzarella cheese.
Vitamin C is also called ascorbic acid, and can be found in high abundance in many fruits and vegetables and is also found in cereals, beef, poultry and fish.
Vitamin E, also known as alpha-tocopherol, is found in almonds, in many oils including wheat germ, safflower, corn and soybean oils, and also found in mangos, nuts, broccoli and other foods.