Take a look at our nourishing recipe for homemade dog-friendly ice cream that includes our collagen supplement, Forever Young. Collagen makes up 70 to 90% of a dog's muscles, tendons, and ligaments.The earlier you include both a collagen supplement and feed foods high in collagen, the better!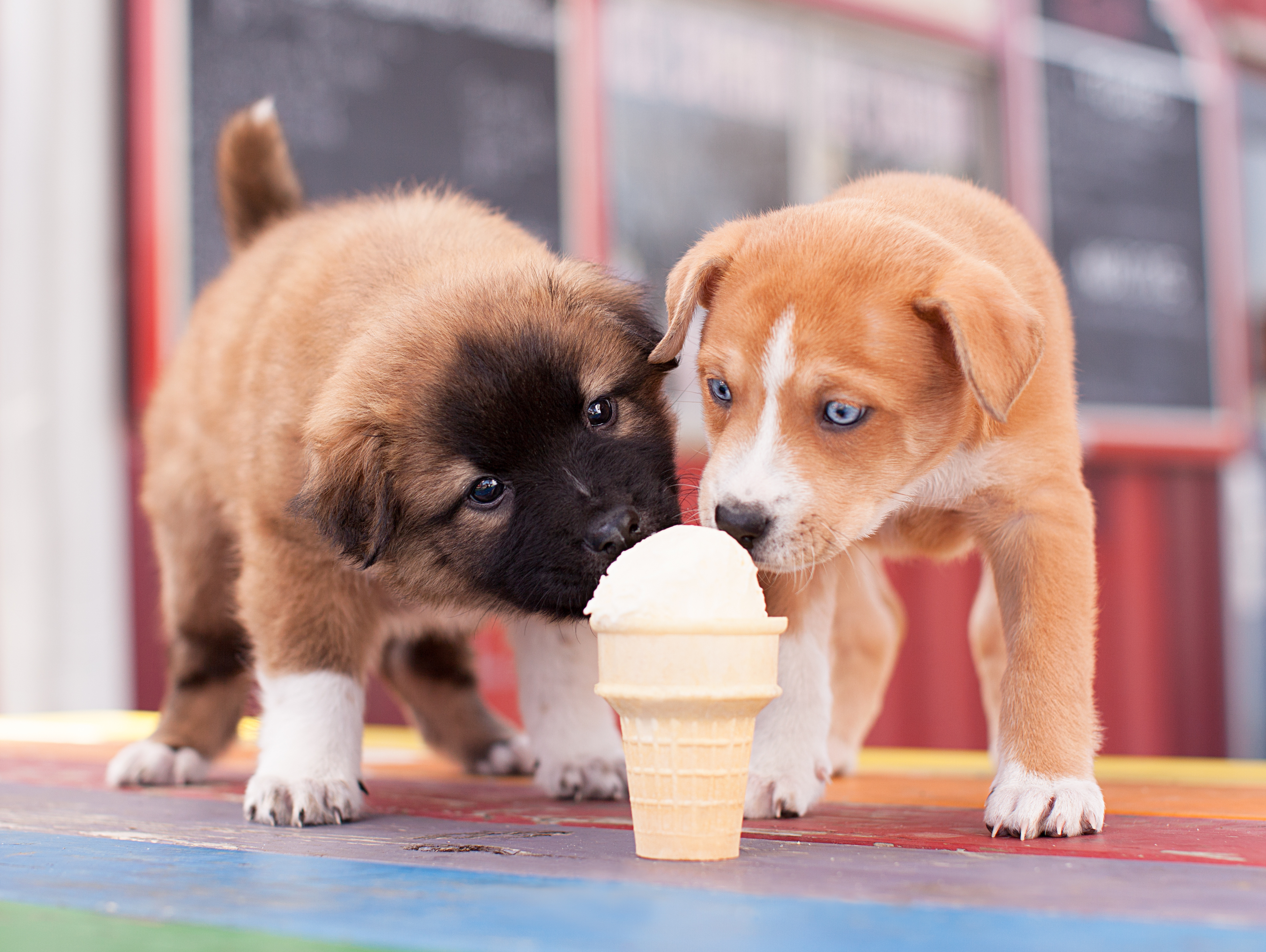 Ingredients
2 ripe bananas
1 cup plain Greek yogurt or kefir yoghurt
2 tablespoons peanut butter (make sure it doesn't contain xylitol, which is toxic to dogs)
1 scoop of Forever Young collagen powder (specifically formulated for dogs)
Instructions
Peel the bananas and place them in a blender or food processor.
Add the Greek yogurt, peanut butter and Forever Young powder to the blender.
Blend all the ingredients together until smooth and well combined.
Pour the mixture into ice cube trays or silicone molds. Alternatively, you can use small paper cups or an ice cream maker if you have one.
Place the filled molds or cups in the freezer and let them set for at least 2-3 hours, or until the mixture is completely frozen.
Once frozen, remove the ice cream treats from the molds or cups. If using ice cube trays, simply pop the cubes out.
Serve the collagen-infused ice cream to your dog in a suitable bowl or on a dog-friendly plate. Allow your dog to enjoy the refreshing and collagen-rich treat.
Forever Young
Making up around 30% of the body's proteins, collagen is the most abundant protein found in both humans and animals, which provides the structure and strength to support optimal bone, joint, hair, nail and skin health. Like humans, collagen stores deplete as your pet grows older, so it's highly beneficial to start a pre-emptive plan of attack with collagen supplements to ward off problems later in life.
This specially designed Forever Young Supplement contains a blend of grass-fed beef collagen Hydrolysate and Glucosamine HCL. It is a preventive health formula as it may help regenerate collagen that stops being produced with age, or helps after injury or surgery.
The many benefits may include:
• Supporting coat and nail health
• Reduced skin allergies
• Build and maintain muscle
• Strengthen cartilage, bone, tendon and ligaments
• Reducing arthritis, inflammation and pain
• Lubricate joints for better mobility
• Improve intestinal health
• Boosting energy levels