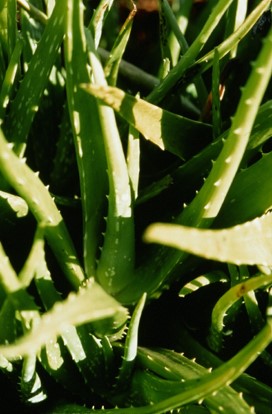 Black Strap Molasses is made from Sugar Cane. The roots of the sugar cane grow as deep as 15 feet and therefore are able to receive a broad spectrum of minerals and trace elements normally lacking in the top soils. Blackstrap molasses comes from a third boiling in the sugar cane process leaving behind the exceptionally rich mineral/trace element cocktail, with a good selection of vitamins. It's very thick and dark and somewhat bitter. Health food followers describe all sorts of benefits to a diet rich in blackstrap molasses. Because it is an end-product all the ingredients, residues, and toxins in the plant can be concentrated in the molasses. For this reason it is important to purchase organic molasses.
Rich in iron and copper. Copper, an essential component of many enzymes, plays a role in a wide range of physiological processes including iron utilization, elimination of free radicals, development of bone and connective tissue, and the production of the skin and hair pigment called melanin.
Take a tablespoon every day in milk.
I blended it with a cup of milk one half to three quarters of a banana - a great shake!! In efforts to make it healthier, I add about 1/4 teaspoon of cinammon and a tiny piece of fresh ginger. It's a wonderful tasting breakfast.
Another recipe:- Try it in warm milk - tatses like coffee latte.
Below is a testimonial of someone who used a combination of Black Strap Molases, Vitamin C and Gelatin for a back injury.
Black Stap Molases, Gelatine and Vitamin C

My wife had two herniated discs in her lower back that in time destroyed some of the nerves to her leg. We finally found a surgeon that performed a very successful micro surgery (about 20 years ago). Nevertheless he could only promise further deterioration of her spine both vertibrae and discs.

About 5 years ago my wife started on gelatine (as found in the supermarket) and large doses of Vitamin C along with blackstrap molasses.

Within weeks her limp improved and feeling to her legs has slowly improved.

I have seen it work well in my son who suffered badly from a hyper extended knee.

kind regards
Greg