Millet is one of the oldest foods known to humans and possibly the first cereal grain to be used for domestic purposes. Creamy like mashed potatoes or fluffy like rice, millet is a delicious grain that can accompany many types of food...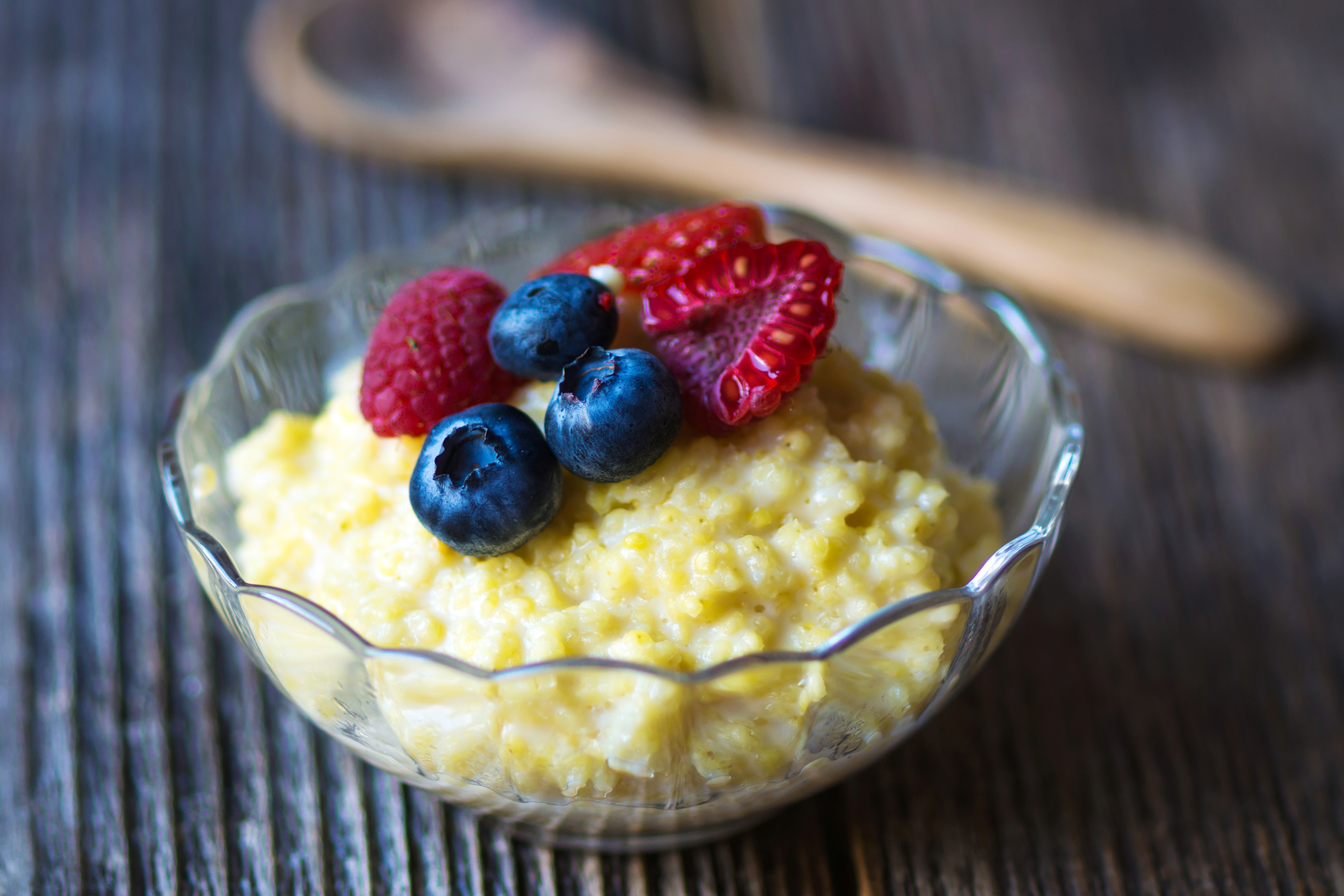 Millet porridge has a delicious nutty texture, is high in protein and is gluten-free. Additionally, millet has a low glycemic index, meaning it is slowly absorbed by the body, resulting in a slower release of glucose into the bloodstream.
Ingredients
1 cup millet
3 cups water or milk
Pinch of salt
Sweetener of your choice (honey, maple syrup, brown sugar, etc.)
Berries of your choice (or nuts, fruit, seeds, cinnamon, etc.)
Method
1. Rinse the millet in a fine-mesh strainer and drain
2. In a medium saucepan, bring the water or milk and salt to a boil.
3. Add the millet to the saucepan and reduce the heat to low.
4. Cover the saucepan and let the millet simmer for 20-25 minutes or until the water or milk is absorbed and the millet is tender.
5. Stir in your sweetener of choice and any optional toppings.
Serve hot and enjoy!
Note: You can also cook millet in a rice cooker or slow cooker if you prefer. The ratio of millet to liquid may vary depending on your cooking method, so be sure to check the instructions for your specific appliance.