Cats can become nervous or scared in a variety of situations. Their innate response is fighting or hiding but most cats tend to favour the option of escape. A cat will generally feel it's best chance of survival is to run and hide if in danger...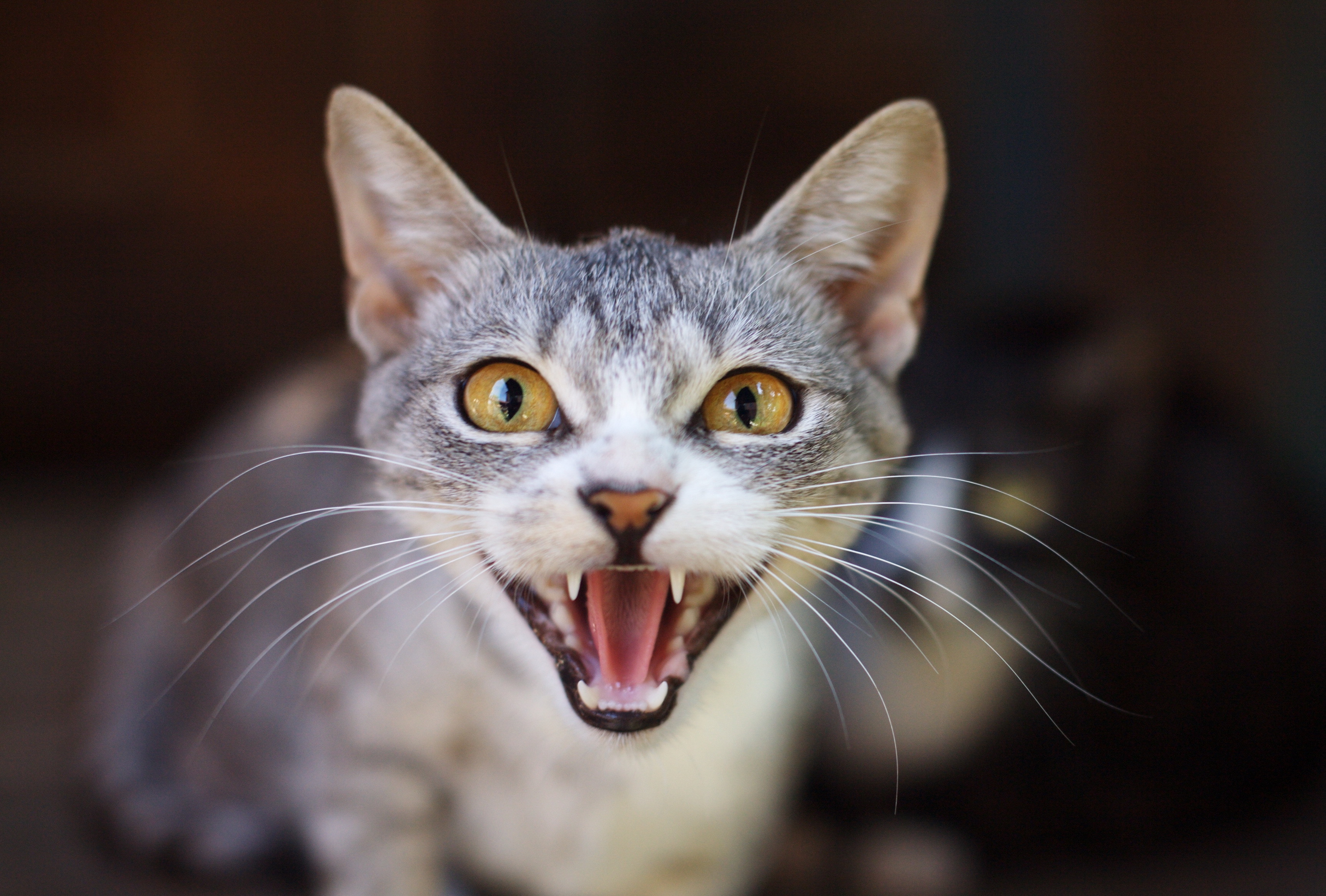 Behaviour of a nervous cat;
Pacing or restlessness
Hiding
Trembling
Not wanting to be patted or held
Excessive vocalisation
Urinating inappropriately
Any nervous system problem ends up being composed of the original problem plus the habit of reacting in a certain way in particular circumstances.
Retraining your cat to react differently in stressful situations will break the habit but this is not an easy thing to do considering the nature of cats. It may be possible if accompanied by nervous system tonics and the appropriate habit breaking homeopathic remedies.
McDowells Treatment
This treatment is designed to nourish and restore the nervous system of a cat that is so stressed or nervy as to be its own worst enemy. The type of cat that continually chases its own tail! This standard mix is my normal starting point for nervous system problems and I then refine the mix in individual cases, after an initial course of 12 weeks. Your feedback is important for those cases where the specific ingredients in the mix need to be altered slightly.
The herbal mixture I have formulated works to nourish both the physical nervous system and assist in habit change. I achieve this with the combination of:- Mistletoe, Passion Flower, Skullcap, Valerian, Wild Lettuce along with the Bach Flowers Aspen, Cerato, Cherry Plum, Mimulus, Larch and Rock Rose.
The mixture is given initially 3 doses per day and then reduced to 2 or 1 per day as the personality changes. The size of the single dose is then reduced slowly to find the minimum dose that maintains the your cat in a calm and reasonable frame of mind.
Cats need to start on a 2 or 3 drop dose to accustomise them to the taste.