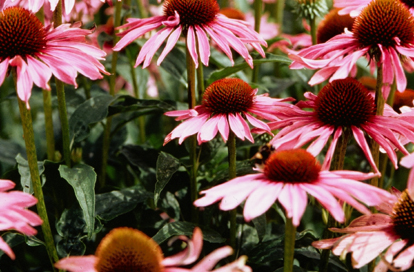 In hemolytic anemias, a loss of red blood cells (rbcs) occurs due to destruction of the rbcs. The destruction occurs due to antibodies which stick to the the rbc and cause the body to react, leading to destruction of the cell. This can be the direct result of a drug, toxin, blood parasite, virus or other primary cause or it can be an unexplained immune mediated reaction.
Affected animals often suffer from decreased energy levels, pale or yellowed gums, an increased heart rate, and an intolerance to exercise.
For auto immune disorders I recommend you start with my Maritime Pine antioxidant. You will need to start off on 2 drops to accustom your cat to the taste as they are fussy eaters.
Mix into a smelly food like sardines or condensed milk.Then slowly build up the dose until therapeutic levels are reached.
Along with a separate mix of Red Clover, Yarrow, Elecampane, Nettle, Rue, Equisetum & Liquorice.
I would also recommend giving your cat 2 teaspoons of crushed French White Millet & linseed made into a porridge 1 x daily as it contains the mineral silica which is an important mineral supporting hair, skin and nails.
Follow all the recommendations & you should see improvement in 4 weeks