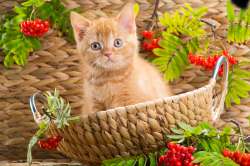 The immune system works constantly to keep environmental disease forces at bay, including viruses, harmful bacteria, and external heat and cold. It also keeps our animal friend's normal control factors on course, keeping uncontrolled cell division in check. Our pet's immune system can get run down, making them susceptible to any number of dangers.
This formula addresses a weakened immune system which may include fatigue, recurrent illnesses, compromised immune system, recurrent upper respiratory infections, slow injury recovery as well as viral and bacterial infections.
The mix includes the following herbs ; MPB is a powerful antioxidant for general immunity, Liquorice for adrenal exhaustion and inflammatory conditions, Rosehips to strengthen circulation , St Mary's Thistle to boost the efficiency and health of the liver, Blue Flag and Kelp to maintain a healthy glandular and in particular thyroid function . Alfalfa will assist digestive issues and rebalance an acidic build up, while Skullcap calms the nervous system . This mix includes the Bach Flowers Rescue Remedy, Water Violet, Holly, Vine and Scleranthus.