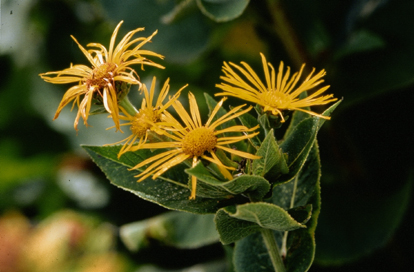 If the gums have become inflamed, e.g., red and swollen or discharging pus, then an excellent treatment is to use the herb Myrhh. Make a dilution by adding 1 teaspoon of the tincture (the alcoholic extract) to a cup of water. Gently apply this to the gums once or twice a day. Either use a soft toothbrush or, if the gums are too sensitive for this, flush the gums with this solution using a syringe.
If your animal has developed abscessed teeth, ones that are loose or that have holes in them, a dentistry may be necessary to clean up the situation. Usually the teeth are removed, the rest cleaned. After this you can put into practice the advice given above.
Some animals are especially prone to gum disease and a very useful supplement for them is CoEnzyme Q10, a natural substance found in the body. Given as a white powder in a capsule, the amount to use if 10 mg a day for cats and 30 - 60 mg a day in dogs, depending on their size. This can be added to food. As a safe nutritional supplement it can be used indefinitely as long as the need is there.
If there is an infection the herbal blood cleanser is an appropriate choice of herbs or contact one of our specialist herbalists