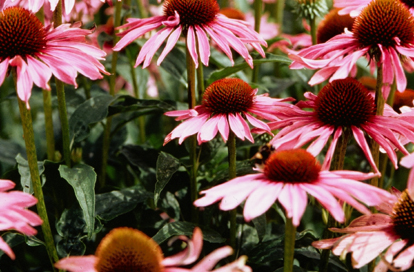 Catarrh is more of an annoying problem than a serious one. I am not talking about yellow or green infected mucus here but the clear uninfected type. 
We may wake up with a clogged head and froggy voices in winter, spring or even summer needing to clear our throats and blow our noses on waking . 
But this is as severe as the condition becomes. 
It can have a range of causes resulting from excess mucus made from irritated mucus membranes. It may be that during the night you have been breathing in a polluted atmosphere, or consumed too much alcohol that acidified the body tissues.
Excess mucus can occur also in the bowel (as in Irritable Bowel), stomach and bladder each of them irritated by excess acids such as happens if we consume too much white flour and white sugar.
Excess mucus can also occur with an over consumption of dairy foods. We do need calcium but we need it in a form balanced with silica and other minerals. 
Dairy foods that do benefit the mucus linings are the type that are already partially digested including junket, yoghurt, sour cream and buttermilk. 
One simple way to reduce the excess mucus is to drink lemon water which as soon as it encounters saliva becomes alkaline, helping balance the acid and excrete it.
If this is not enough to keep the condition manageable then my mix includes Fenugreek, Euphorbia, Echinacea, Rosehips, Horseradish and Alfalfa along with Chestnut Bud and Wild Oats. Take these drops in fresh lemon water. 
Robert McDowell's staff Herbalists can not diagnose your disease or illness. What they can do is offer a Herbal program, to assist with healing, after you have had advice from your doctor or specialist. If you have unexplained pain or symptoms, seek medical advice. If you wish to ask for any further information or clarifications on this product please click on the link below.