Bladder Cancer is not as common as the incontinence and kidney problems that arise due to ageing, structural prolapse and/or chronic infection in dogs. There are two types of bladder cancer: transitional cell carcinoma (TCC) and urothelial carcinoma (UC)...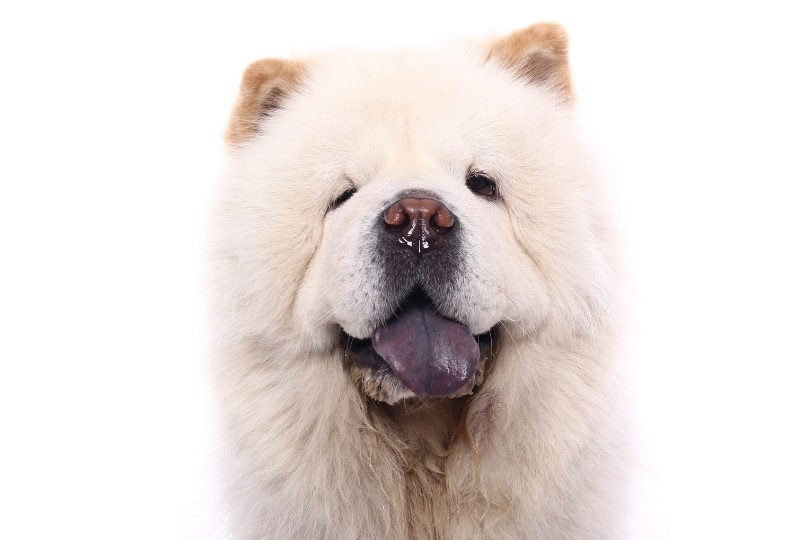 These tumours will start in the urinary tract, but can spread (metastasise) to other parts of the body, including the bone, liver, kidney, spleen, and skin(1). It is relatively rare but is beginning to appear more regularly and a correct diagnosis is sometimes delayed while trying to treat symptoms misdiagnosed as simple infection.
Some breeds are more likely to develop bladder cancer including Scottish Terriers, West Highland White Terriers, Beagles, Shetland Sheepdogs, Wire Fox Terriers and American Eskimo Dog (1).
Some studies have suggested that chronic exposure to certain chemicals (petrochemicals, pesticides, herbicides) may increase the risk for a dog to develop bladder cancer so trying to avoid freshly sprayed lawn or verges on the street. Wash your dog's paws when you get home as a precaution. We also recommend the reduced use of topical insecticides – this also has been implicated.
Signs of bladder cancer in dogs
Small, frequent urination

Blood in urine

Incontinence

Appears to be painful for the dog to urinate
There's several ways that bladder cancer can be diagnosed. Diagnostic methods include urinalysis, blood test, Veterinary Bladder Tumor Antigen (VBTA) Test, X-rays or ultrasounds or a biopsy.
A diet for dogs with bladder cancer
In the extensive experience of McDowells Herbal, we can say without a doubt that the dog's diet can have a large impact on his health. It is imperative that all ingredients should be fresh, highly bioavailable, easily digested, and taste appealing.
Ensure the dog is not overweight - evidence shows that can sometimes be associated with increased bladder cancer.
Read more about suggested diets here
McDowells Products
The important distinction between our herbal approach and that of traditional medicine is that; here we are aiming to boost the robust health maintenance and disease fighting systems already at work in every dog, not just remove or kill cancerous cells – hoping they don't return.
Our Cancer Bladder Support Program consists of three products to use together; Bladder Cancer Support Mix, Conditioning Mix and the Maritime Pine Bark. This program has the potential to slow down the development of bladder cancers. The Bladder Cancer formula is used in conjunction with Maritime Pine Bark, a super antioxidant, and our Conditioning Mix. These herbal formulations have traditionally been used to reverse the underlying processes which allowed the cancer to develop in the first place.
Bladder Cancer Support Mix
Bladder Cancer Support Mix which includes concentrated extracts of; Bladderack, Buchu, Elecampane, Dandelion, Golden Seal, Parsley and Rosehips along with the Bach Flower Remedies Oak, Pine, Water Violet, Olive and Walnut.
Maritime Pine Bark
Maritime Pine Bark is given in conjunction with an antioxidant extract derived from the bark of the Maritime Pine Tree. Used in conjunction with the Bladder Cancer Support Mix and the Conditioning Mix, it has the potential to slow the growth of the cancer and boost overall health. In addition they can assist in healing the irritation and inflammation which has resulted from the cancer.
Conditioning Mix
This complex herbal mixture is my primary rehabilitation tonic for dogs suffering critical metabolic stress resulting from over-medication, digestive problems, liver damage, poisoning, severe trauma, major illness or surgery.
The Conditioning Mix will dramatically speed recovery from any of the above situations and the dog will get back on its feed, beginning to recover its condition within days of starting on a course. Normally, a single 12 week program is all that is required, although some owners prefer to extend this to a second Blend.
This can be used in conjunction with other alternative medicines or with orthodox medical treatments such as surgery, radiation and chemotherapy. We expect noticeable change and reduced symptoms in the first four to six weeks of having your dog on our herbal program and ask that you submit regular reports to your McDowell's clinical consultant.
References
(1) Why Is Bladder Cancer More Likely in These Breeds?