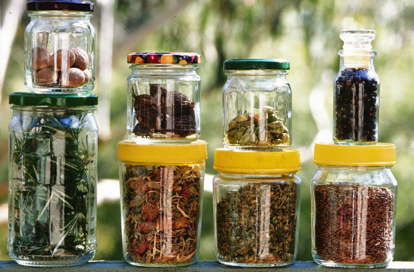 Mammary Gland Cancer is (as with Cancer in general) becoming much more common in companion dogs nowadays. Vets and alternative practitioners are increasingly devoting much of their time to animals with Cancers that were almost unheard of 50 years ago. Mammary Gland cancer is one of these.
Herbalists believe that a generalised breakdown of metabolic and immune systems and the bodily processes involved in cell health maintenance underlie the development of all cancers. With Mammary Gland Cancer, some animal health practitioners also believe that the modern companion dog suffers from human interference in the natural processes of breeding and suckling that had remained mostly unchanged over the 5000 years that dogs and humans have lived together
Many clients (whose dog has Mammary Gland cancer) contact us at McDowell's Herbals because they fear the use of Chemotherapy and Radiation Therapy might harm fetuses, puppies and or future litters. We understand their distress and have developed a support mix that we think will boost their dog's disease fighting capacity.
McDowell's Herbal dispensary staff, prepare a specific Mammary Gland Cancer Support Mix, which includes concentrated extracts of; Chamomile, Elecampane, Blue Flag, Parsley, Violet Leaves and Mistletoe along with appropriate Bach Flower Remedies.
This Mammary Gland Cancer Support Mix is given in conjunction with a powerful antioxidant extract derived from the bark of the Maritime Pine Tree, (Maritime Pine Bark Extract). Together the two support mixes have the potential to slow the growth of the cancer and boost overall health. In addition they can assist in healing localized irritation and inflammation which may have resulted from the cancer.
McDowell's Herbal Mammary Gland Cancer Support Mix can be used in conjunction with other alternative medicines or with orthodox medical treatments such as surgery, radiation and chemotherapy.
The important distinction between our Herbal approach and that of traditional medicine is that; here we are aiming to boost the robust health maintenance and disease fighting systems already at work in every Dog, not just remove or kill cancerous cells – hoping they don't return.
We expect noticeable change and reduced symptoms in the first four to six weeks of having your dog on our Herbal program. Owners should observe a reduction in swelling, less pain and an improvement in vitality in their bitch and we ask that you submit regular reports to your McDowell's Herbal, clinical Consultant.