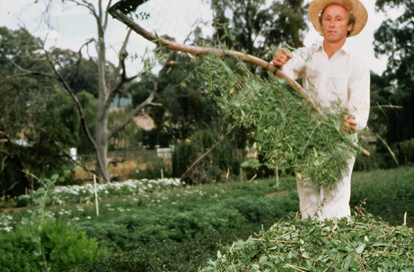 Sciatica is an inflammation from postural distortion of the sciatic nerve. This can be caused by damage to vertebra or to disks that then puts pressure on this nerve. If you lift loads that are too heavy or with great difficulty and awkwardly then you may suffer from this very painful condition.
The sciatic nerve sits in the sciatic notch that may become rubbed or aggravated by your over activity.
True sciatica is always worse when the body is still , this means that at night time the pain can be impossible. The pain can be felt in the lower back but also down the nerve to the buttocks, thigh , calf and even the foot.
The mix I make for Sciatica includes Burdock, Tansy, Oak, Mugwort,Hypericum, Yarrow, Equisetum and Parsley as well as the Bach Flowers Vervain, Oak, Olive, Vine Scleranthus and Star of Bethlehem.
The pain can also be relieved by rubbing with the oil mix described. This has Arnica, Wintergreen Linseed oil, Elecampane and White Willow in it which I can supply to you. However if you can obtain Wintergreen Oil from your pharmacy or health food shop it can be rubbed on and bring relief.
Lots of walking on a regular basis will bring balance to the two sides.