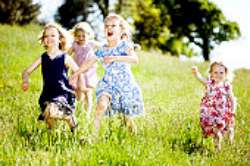 Memory is the diminished ability to pay attention or recall past occurrences. It can also include confusion, disorientation, and inability to think clearly.
The underlying causes are highly varied and can be related too alcohol or drug abuse, poisoning, medication, acute fever, stroke and Vitamin B12 deficiency.
Depending on the causes it can be either sudden or gradual and is often reversible.
It can also be the result of dissociative disorders that are precipitated by extreme stress.
This disorder is a psychological defence mechanism in which ones own identity, memories, ideas, feelings, or perceptions are separated from conscious awareness and can not be recalled voluntarily.
The mix includes Sage, Rosehips, Mugwort, Nettle, Gingko and Ginseng along with the Bach Flowers Oak, Clematis, Scleranthus and Rescue Remedy.
This treatment may be given safely and together at a dose level of 20 drops three times daily.
After a month or so I would like some detailed feedback in order to refine the mixes in line with the progress experienced and at this stage it would be wise to submit your full medical history through my Online Consultation Service.
Vitality and Brain Function Tonic
Brain Circulation Protective Mix