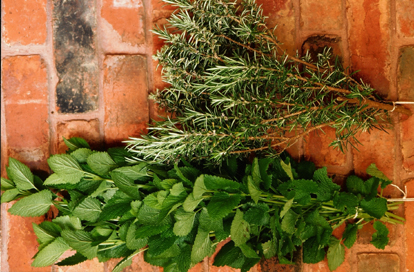 Melanoma Ointment
We are sucessfully treating Melanoma topically with an extract of Elecampane, Equisetum, Thuja, Worm Wood and Maritime Pine, with the added Bach Flowers of Honeysuckle and Rescue Remedy, mixed into an ointment base.
In some cases it is painful to spread ointment on an active cancer. In these cases we can provide the herbal ingredients separately and these may be sprayed on the area.
This preparation is applied once or twice per day directly to the cancer itself.
Some home remedies, like fresh chickweed juice applied topically, seem to help in many cases but care should be exercised as this juice is highly irritant. It should never be used near sensitive tissues like around the eyes, lips, sheath, vagina or anal area.
Melanoma - Internal Treatment 
The herbal prescription for internal use specifically targets those aspects of the immune system which allowed the Melanoma to develop in the first place. It contains the Bach Flowers Crab Apple, Honeysuckle and Chestnut Bud as well as the herbs Maritime Pine Bark, Elecampane, Horsetail and Violet Leaves.
These herbs together support the lymphatic system and the process of rejecting the cancers which almost always reduce in size quite quickly.
I am always interested to follow up individual cases of equine cancer cases and encourage you to discuss the progress of each case, with either myself or my staff, after the first month on treatment.
Equine cancer other than Squamous Cell Carcinoma and Melanoma are very rare still but, following the human and canine experience, it can only be a matter of time before internal cancers become much more common.