It's a question we get asked frequently at McDowells Herbal - "Can my pets drink tea?"
Whilst we don't advocate giving pets black tea with milk, there are plenty of herbal teas you can make and share with your animal family members! In small amounts steeped herbs are great way to help your pets enjoy the health benefits of different herbs and spices.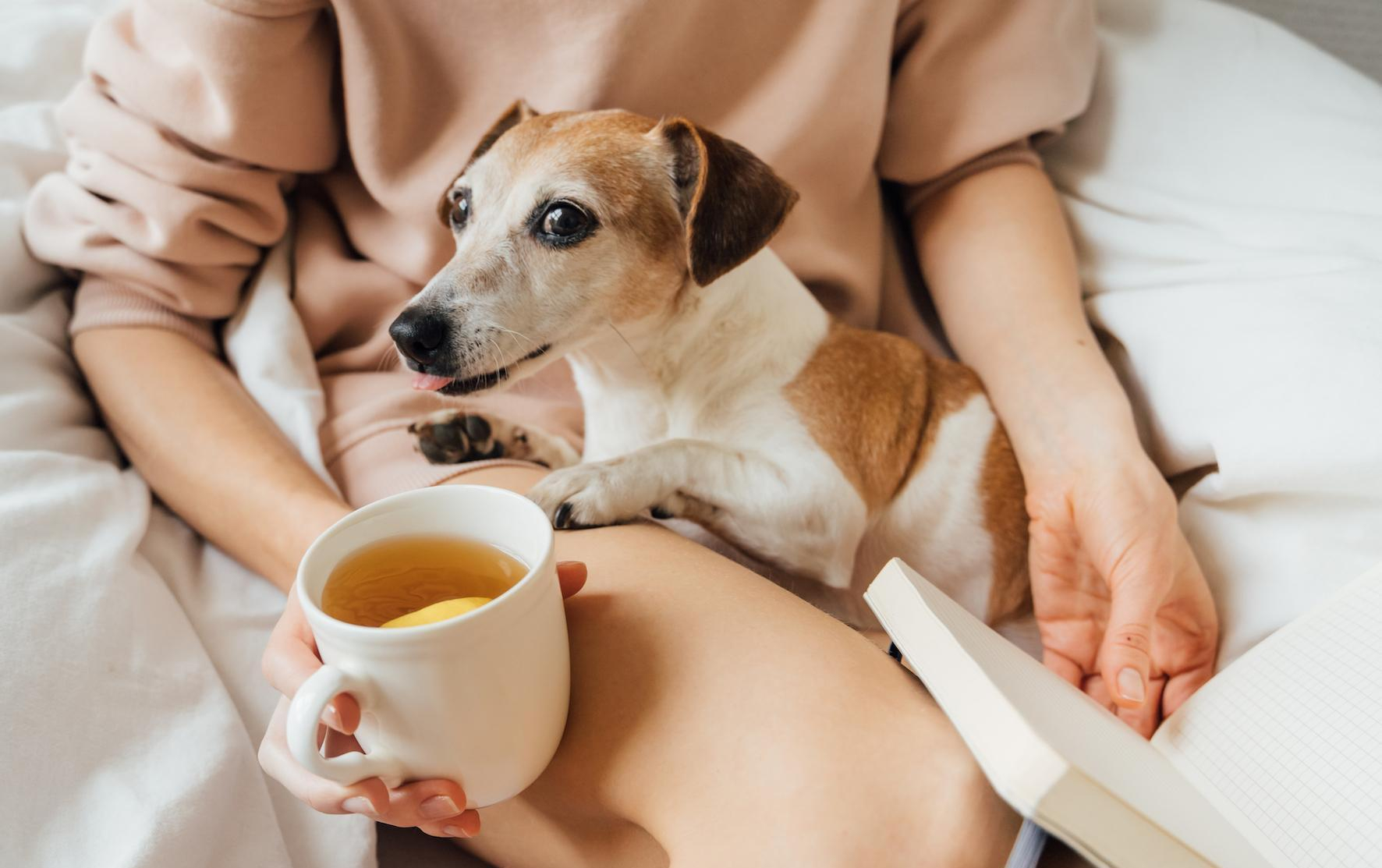 The main danger with tea is that they can contain caffeine. Caffeine is toxic to dogs, cats and poultry so stick to caffeine-free herbal teas. Don't try to give too much to start with - animals need some time to get used to the taste. Start with small amounts mixed in with food and then try some added to their drinking water.
Dogs have difficulty breaking down cellulose, so steeping herbs in water (as in tea) is a great way to get the benefits quickly. Extracts are a cut above teas because the solvent (in the McDowells extracts of water and ethanol) you get all the actives dissolved into the liquid for use by the animals digestive system.
Chamomile
Chamomile has quite a few benefits - it can help with anxiety, inflammation, as a relaxant, sleep aid and is good for mild skin outbreaks. It calms the digestive system and it and can relieve spasms and gas, helping stomach aches caused by either anxiety or gut issues. The tea can be given to cats by mouth for the same reasons - stomach pain and anxiety. Horses love chamomile and being larger they can consume a good handful in their feed.
Mints
Mint has a long history of being both a culinary herb and a medicine. There are various types of mint - lavender mint, apple mint, pineapple mint and the most commonly known, peppermint and spearmint. It is soothing to the whole gastrointestinal tract and is also good source of vitamins A and C.
NB. You can also use mint as a flea wash and coat rinse for itchy skin after their bath!
Fennel
Fennel is another herb that calms the digestive tract and aids in digestion and nausea. Fennel can also help give your dog fresh breath!
Nettle
Some people are afriad of the sting of the nettle plant, but drying or cooking the leaf will neutralize the stinging compounds. Don't let the sting scare you because nettle is extremely nourishing and beneficial. It is excellent for allergies in both animals and people. You can use it internally or externally.

Rosehip
Rose hips are the fruit of the rose plant and contain vitamin C, A, E, and B-complex, as well as calcium, iron, selenium, manganese, magnesium, phosphorous, potassium, sulfur, silicon, and zinc. Along with the powerful punch of all the minerals and vitamins rosehip contains a galactolipid substance, which is proving effective for treatment for osteoarthritis.

Ginger
Ginger, like chamomile, can help soothe upset stomachs and bloat. It's great for pets with travel sickness as a preventative and a treatment. As an anti-inflammatory, ginger can help athritis and inflamed joints. And as warming spice, ginger can aid in blood circulation too. It can be given as a tea or in a powder form.
Licorice root
It has been utilized by the Chinese and Ayurvedic formulators for thousands of years and it is sweet and declious! It has a wide variety of benefits including helping liver disease, immune system disorders, skin conditions (like itching, dermatitis, eczema).