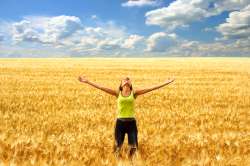 Herbs have traditionally been used to assist a person to come back to a healthy state of well being. Individual herbs, specifically prescribed for a particular situation may assist the body to come back into balance, thereby allowing a healthy homeostasis to be reinstated as nature intended. The herbalist looks to the whole person, their values and attitudes as well as their circumstances and physical condition along with other aspects of their individuality. This is in marked contrast to the allopathic medicine approach.
Below you will find an example of selected herbs for a particular condition. Herbal support can take a variety of forms and combinations, so it is vital that each person consult directly with a qualified holistic practitioner to gain the full benefit of immunity and health building support.
Gout cannot be treated without ensuring that your kidneys are provided with plenty of fluid. I recommend that at least 4 cups of Rosehips Tea (either hot, or left to go cold) are taken daily.
A good discipline is to take the drops mixed into a full cup of cold Rosehips which has been prepared by taking a cup of boiling water and leaving the tea bag in it soaking, until it has gone cold. This plus 1 or 2 cups taken hot, is sufficient tea each day.
The herbal mix includes:- Rosehips, Alfalfa, Celery, Juniper, Liquorice, and Buchu along with the Bach Flowers Mimulus, Vine and Wild Oat.
The herbal mixture along with the tea will assist in quickly resolving the Gout. It should be continued for 4 weeks after all signs have gone but the habit of taking at least 5 cups of Rosehips should be continued indefinitely.
If this program does not completely fix the problem you should consider undergoing a full consultation online with me to get to the bottom of your individual case.