Kelp is a type of large brown seaweed that grows in shallow, nutrient-rich saltwater and can be found around the world. You may have seen this marine plant at the beach when you are walking or swimming. The super-nutritional composition of kelp assists the body in its own healing process...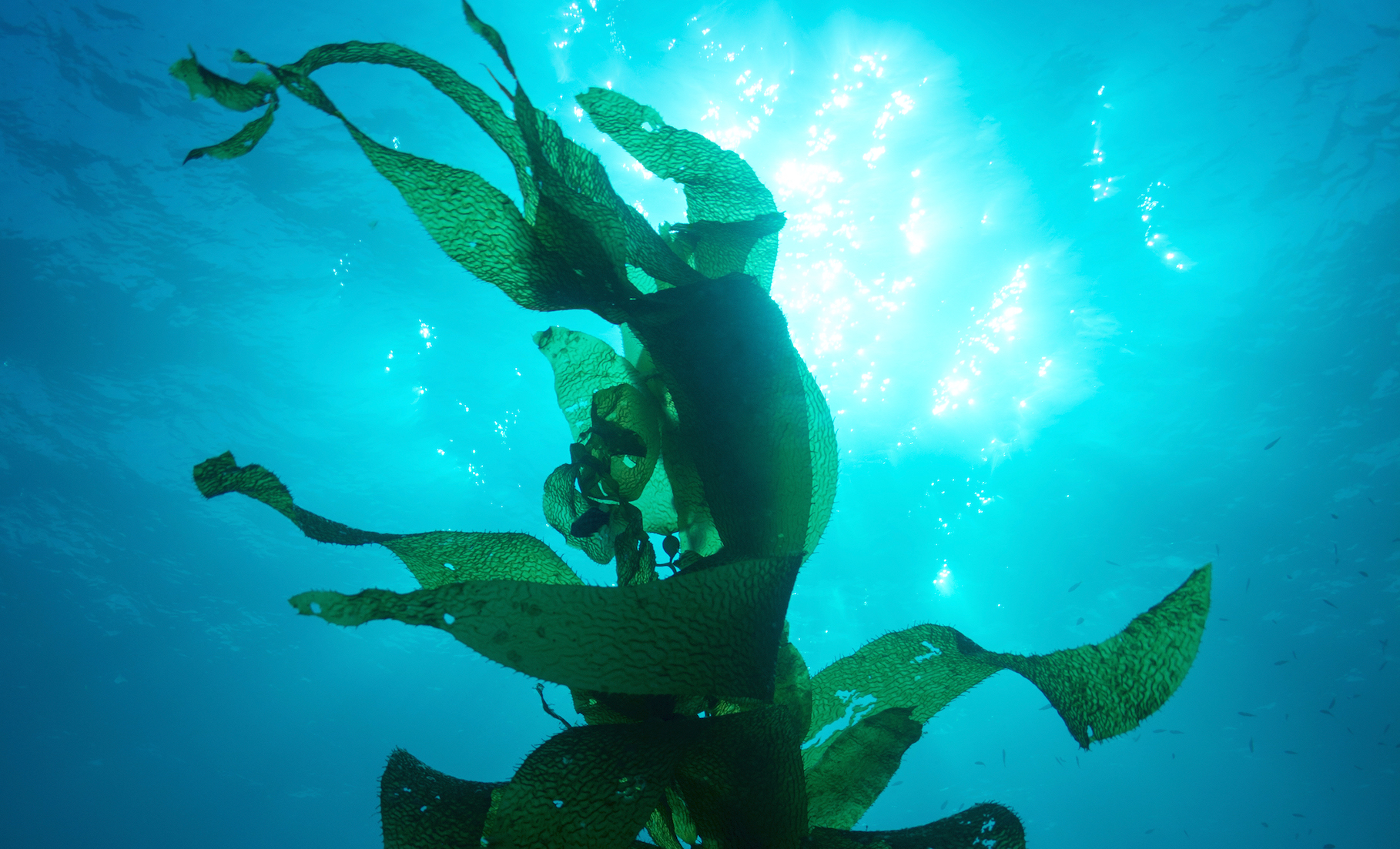 What can kelp help with?
Kelp and seaweed supplements are found to create a number of positive benefits in the human body, including a curative influence on diseases. Kelp is said to aid weight loss by reducing food cravings, and kelp can help women battling the menopause. It can relieve digestive disorders, trapped wind, and chronic constipation. Kelp is also active in improving the scalp and hair growth.
Over 70 minerals and trace elements are contained in kelp. Kelp's most obvious and prevalent mineral is iodine. Iodine helps to regulate the thyroid gland by stabilizing thyroid hormone production. In turn these aid cellular metabolism, regulate metabolic rate, and maintain the strength of connective tissue.
Kelp is thought to have detoxifying properties and has been used in this way to combat cellulite, the lumpy fat found on many women's' thighs. Better skin and hair results from the consumption of kelp and seaweed.
Kelp and seaweed are the most protective natural resources against radiation and environmental pollution, particularly heavy metals.
At a cellular level. The micro-nutrients and elements in kelp nourish the mitochondria, where cells manufacture the energy needed for cell function.kelp has energy and life-giving properties. The nourishment in kelp maintains the cell membranes in their structure and function. Kelp also contains antioxidants which fight cancer and degenerative diseases associated with aging, and anti-inflammatory micronutrients which help fight inflammatory disease in the cells of the body.
How to consume kelp?
Kelp can be one small part of a healthy diet! One of the easiest ways to include kelp in your own diet is to add an organic, dried variety into soups. You could also use kelp noodles in salads and main dishes or add some dried kelp flakes as seasoning.
Pets can be given kelp granules in their food.