Australia (and the rest of the world!) is experiencing its worst forest and bush fires on record and as a result the skies are filled with smoke, ash, dust and debris. Our animals tend to live, or spend more time outdoors, and may not have any respite from the poor quality air.
Signs of excessive smoke exposure include:
- Coughing
- Difficulty breathing or a faster breath
- Eye irritation or watering eyes
- Fatigue or weakness
- Disorientation
- Stumbling
There are tonics that use herbs that have traditionally been used to assist breathing and lung health. Upper airway disorders not only affect respiration, but also impact heavily on heart & lung efficiency while being particularly distressing for animals and their owners.
The aim of these herbal combinations is to improve lung capacity and may benefit overall respiratory system health. These herbal extract are recommended for symptoms such as coughing, sneezing, hacking coughs, breathing disorders and other respiratory problems.
This extract of herbs clears and strengthens the lungs, opens the airways and boosts the efficiency of the heart improving breathing efficiency in upper respiratory conditions. This particular combination also aids in strengthening cartilage tissue in the trachea, healing scarring from lung damage and helps to restore any such damage resulting from smoke inhalation, infection, allergy or bronchial disorders.

Herbs that assist with lung health:
Hawthorne - is a nervine and clears heat and tension in the nervous system reducing anxiety, stress, and worry which can all lead to constriction and lack of flow in the lungs.
Elecampane - is a stimulating expectorant and works on the lungs by activating the tissue of the upper digestive tract through irritation.
Liquorice - is recommended to treat respiratory problems by increasing phlegm production. Though this may seem counterintuitive to a healthy bronchial system, the production of clean phlegm keeps the respiratory system functioning. This herb is excellent for cleaning old smoke during fires.
Mullien - is moistening to the lungs with a secondary drying effect that is the result of expectoration. It draws water into dried out tissues causing a release of stagnant secretions and in doing so opens the lungs, reduces coughing and tightness, lubricates the mucosa, relaxes the larynx.
Rue - is used for breathing problems including pain and coughing due to swelling around the lungs (pleurisy).
From an energetic and wholistic standpoint, grief and fear and trauma go through the heart and lungs. Combining this with the fear and anxiety that animals (and humans!) can feel when a fire is close to home or loved ones, fires can have an effect on on lung capacity and function.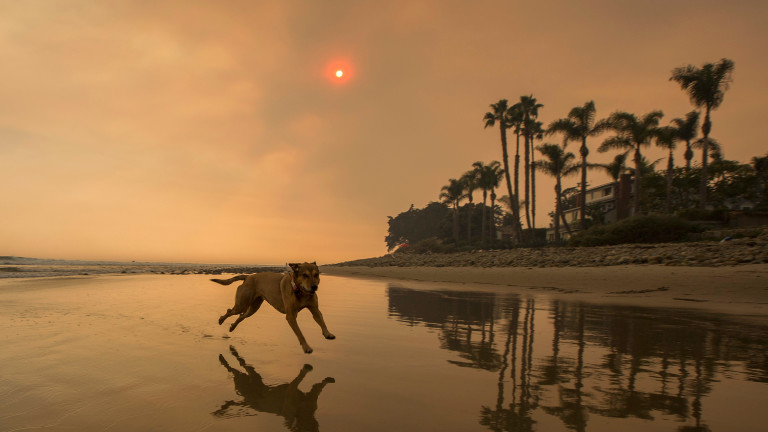 If you are interested in a lung tonic for human, please contact us here for a special mix.