Winter can be a challenge and this winter is proving to be a cold, wet and miserable one!
Bathurst located in the Central Tablelands in NSW Australia, is generally dry in winter, has crisp sunny days and clear skies – one of the reason the season don't tend to bother us too much.
However, the wet and cold this year is limiting our ability to do much with our horses other than feed, maintain and fence. We were going to wean foals soon but that has proven to be difficult simply because it is so wet and miserable it limits our paddock choices. At this stage foals will not be weaned until the weather fines up.
We have had three new mares arrive;
Penny a WB who is in foal to Picaro (Diosa's sire) – a PRE due October 2021.
Kismet, PB Friesian in foal to Dirk (IMP) . Due January 2022 I have high expectations for this foal and am hoping for colt and a potential future sire.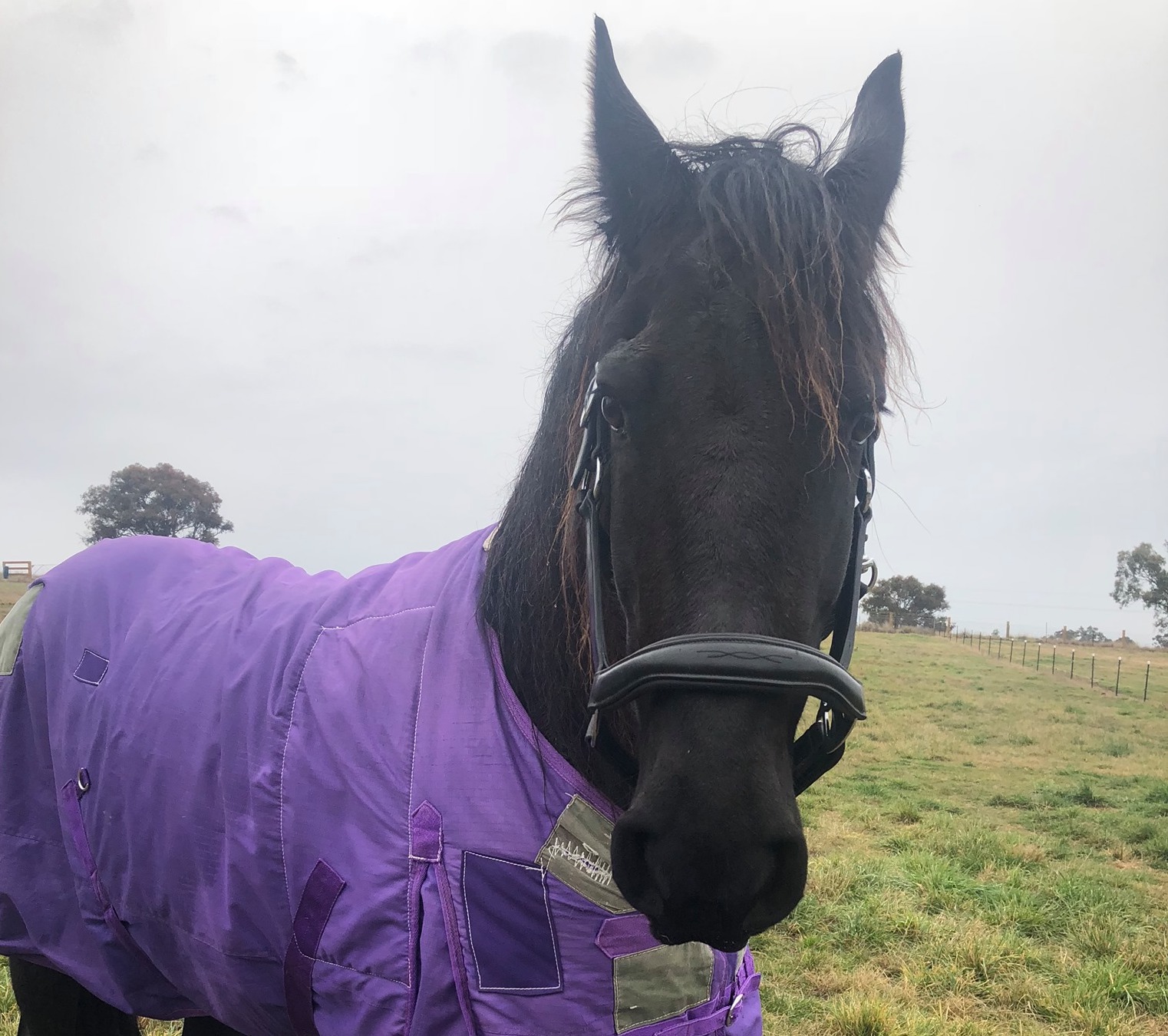 Kismet in her purple rug!
Ebony - Friesian warmblood who will be my new riding mare.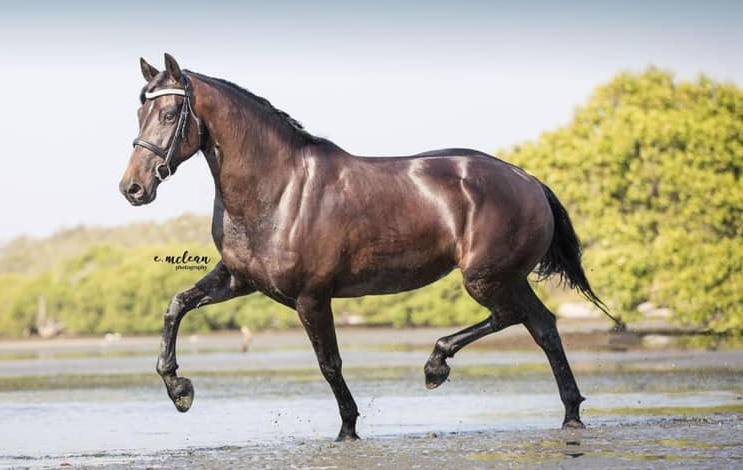 Ebony a, friesian warmblood
FOAL UPDATES
Foals due this season are:
Dam Penny – October 2021- WB x PRE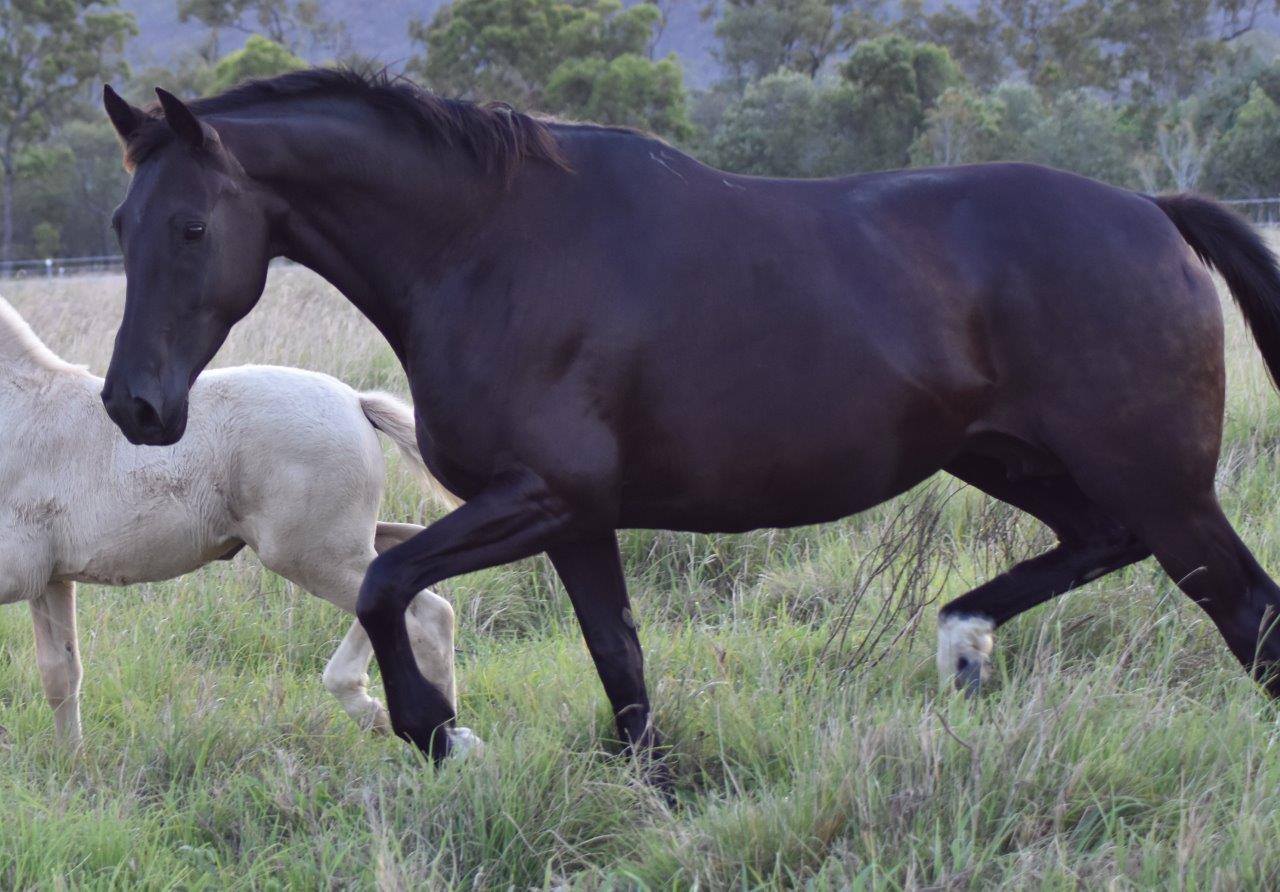 Penton Repotoire ( Penny) from Majestic Andalusians. Penny is in foal to Picaro (PRE) . Penny is a reg WB by Regardez-Moi (IMP)
JLo- September 20221 75% WB x 25 % PRE
Ivy – September 20221 Clydesdale x WB
Diosa and Ellie May will be put back to the stallions in September.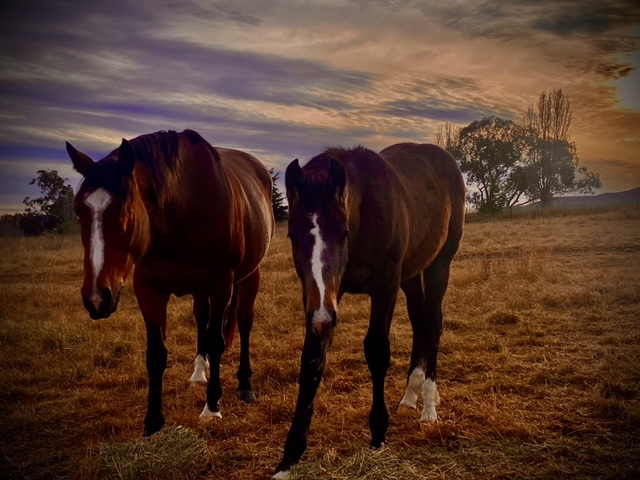 Ellie May and Sir Byron
Byron of Winterwood, a grey colt out of Ellie May, is expected to mature 16-17hh ( by Remi of Winterwood)
This leggy colt is a gorgeous friendly boy and is 25% Andalusian. He is going to be HUGE boy and takes after his Sire Remi. He will be a good cross-country horse or dressage prospect. Ground covering movement with a scopey balanced canter.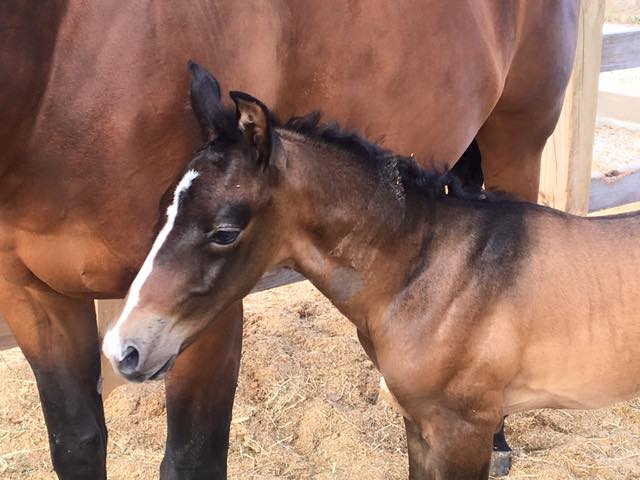 A very young Sir Byron
Adele of Winterwood - A black/ buckskin filly – 25% WB 75% PRE mature 15.3-16 HH ( by Remi of Winterwood)
This cheeky and exquisite filly is growing up well – she is curious, calm, bold and balanced and has a lovey cadenced movement . She will be a perfect horse for working equitation, classical dressage or as a show filly. Her nature is impeccable.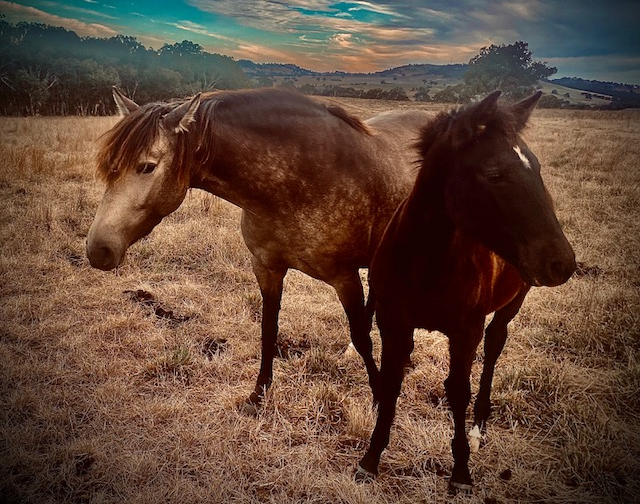 Giselle of Winterwood. She is out of Ivy, a Clydesdale x expected to mature 16hh+
This gorgeous filly has look at me presence in every way- she is curious, calm, bold and pretty! She has a light way of going and is super balanced. I look forward to seeing her grow out!
Building updates
You know when you have booked the painter, the tiles and the kitchen are booked for delivery things are starting to finalise!!
The stable block is making good progress with a focus on finishing the 4 stables and the 2 bedroom studio apartment. The feed shed and vet room will be last stage.
YOU CAN FOLLOW WINTERWOOD FARM ON FACEBOOK HERE