Hilwert L. Ster the Friesian stallion has arrived at Winterwood Farm! He is a seventeen year old pure Friesian stallion and one of the first to be imported in to Australia.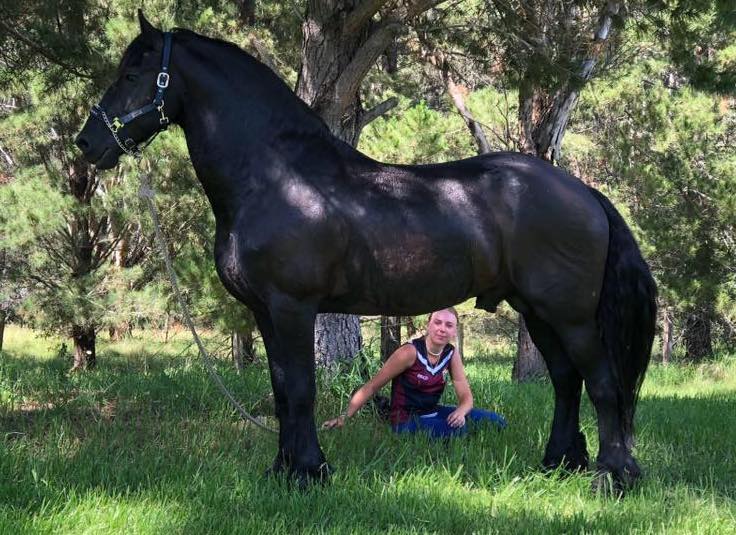 Hilwert has come from the South Coast and he wasnt handling the environment on the south coast.
He's come to the Central West to rehabilitate his whole system!
We will work with him on his structure, diet and herbs, wellbeing, dental health and give him a little holiday at Winterwood Farm!
He has a Paspalum allergy and we will treat this using Infect-A-Clear and dietary changes.
He has an eye condition and is partially blind and we will also treat that.
Stay posted as we see how this gorgeous old fellow turns a new page!
Thank you to Debra Strachan for delivering him safe and sound from your stud, The Dark Side Friesians.