April at Winterwood Farm has been filled with amazing weather and an great opportunity to put some time and work in to the off-grid facilties. Living 'off-grid' generally refers to not utilising public utilities like mains supplied power, water and gas. Winterwood Farm will be the home of Landark Polyculture.
Stage 1 of off-grid living.
Below is the the site office/lunch room located near the dressage arena.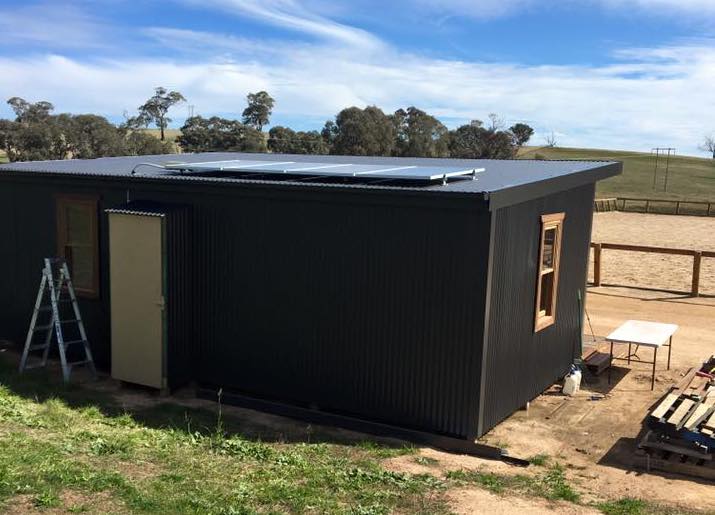 We've installed a 40 metre solar bore, which will give us access to water for stock and trees in drier times.