All systems are go with our arena at Winterwood Farm! We had to use a laser level bobcat which enabled the sand surface to be exactly level to with a 1% fall to the southern end of the arena. The arena also has an irrigation system to keep the sand surface damp.
We chose to not have a fabric based surface as these are made from plastic-based fabric and there is a big risk of microplastics getting in to the enviroment through waterways.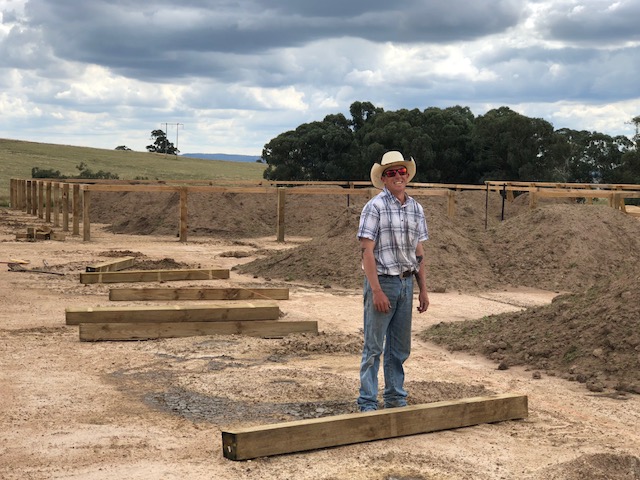 Lance is our offical fencer and is working really hard to install all the fencing on the property. The fence around the arena is on a 5 degree slope to the outside to stop a rider having their legs hit on the rails if the horse gets too close.