This week at Winterwood we have taken delivery of a 20 foot shipping container to act as our storage shed, site shed, tack room and lunch room. Cath's son Jeremy, who very handily is a carpenter/cabinet maker, will be putting a roof over the container to make it a bit more useful.
We have also taken delivery of a twin impeller, Davey petrol transfer pump. This will be used to pump water from the 30,000 litre tank filled by the pipeline to the 2, 30,000 lire header tanks. The distance is 1.7 Kms with a 53m head. This pump should deliver 400 litres per minute at that height through the 50mm pipe we will be laying.
We were planning to use a solar pump for the transfer but the cost was uneconomical given that the performance was a lot less efficient, and we will also not be using the transfer pump very often as we have applied for a bore which will hook into the system and have a solar bore pump.
We currently have a designer coming up with some draft plans for the stable complex based on a concept we have sketched. We will eventually have an indoor arena and 2 outdoor arenas running alongside the stable and shed complex.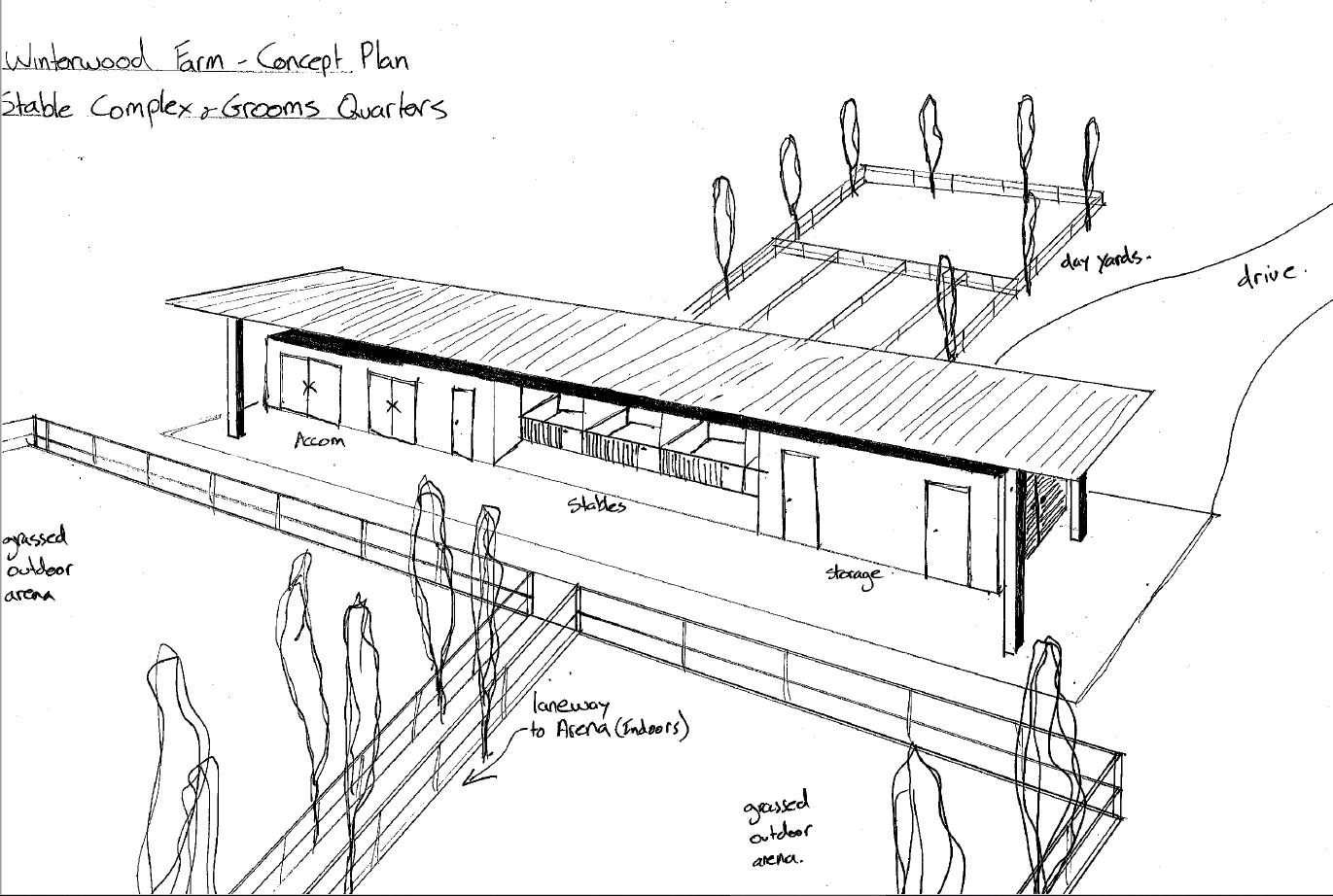 The bare root trees we have heeled in will be used for landscaping this area once we have some water available.
A local beekeeper is currently overwintering his hives on the farm and they will be here until around September when they will move west and follow the flowering eucalypts around NSW.