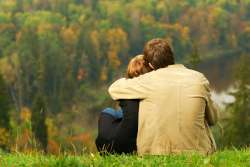 8 oz. of dried elecampane leaves
1 pint of vegetable oil
1/2 sq. in. of beeswax

Place the elecampane and the vegetable oil in a double boiler and simmer gently for 3 hours. Carefully monitor the temperature of the herbal oil to make certain it does not exceed 160 degrees. Elecampane contains allantoin and higher temperatures destroy it. After 3 hours, strain the mixture through a fine sieve or cheesecloth. To 3 1/2 oz. of elecampane oil add 1/2 sq. in. of beeswax. Place the mixture in the double boiler and heat gently until the beeswax has melted. Pour the ointment into a dark colored jar. Store in a cool dark place. The ointment will keep for up to one year.