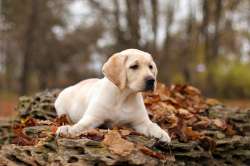 This natural extract derived from wheat grass sprouts offers a phenomenal rate of healing when used as first aid and follow up treatment on open wounds. Serious bleeding and dirty wounds can be first treated with my Antiseptic Styptic extract which includes Calendula, Yarrow and Rescue Remedy. and this can be followed by an application of the spray which is then continued right through to the establishment of new hair growth in record time.
This product is equally useful in the home, kennel or stable and it should be carried with you whenever you are travelling with your animal.
Wheatgrass Skin Recovery Cream 50ml - $14.95
Wheatgrass Active's Skin Recovery Cream is a blend of our secret wheatgrass formulation and a superior cream that produces an effective, yet gentle recovery formulation to protect, repair and revitalise your skin.
Wheatgrass Skin Recovery Cream is suitable for all skin types. It is an ideal skin care treatment for women or mens' face or body. Also safe and suitable for infants, children and the elderly.
Our skin recovery cream and spray is safe to use even on broken, cracked, raw or chafed skin. We suggest applying sparingly once or twice a day.
Wheatgrass sprouts are virtually non allergenic and non-toxic. Allergies to cereal products are usually reactions to gluten. Our wheatgrass sprouts do not contain gluten.