I wanted to write to say we are indebted to McDowells Herbal for their suggested treatments for our kelpie Bobby!
Prior to treatment: in 2015 we were lucky to get Bobby as a rescue dog after he had lost his hind leg. A tourist had found him on the side of the road, he was about 16 kgs, our local vet tried to save Bobby's leg, but it didn't mend.
We then heard this kelpie was in need of a home and we had been looking for a companion for my GSP Tess. Later when we found the lumps, we just knew he needed another chance – he is a very special dog.
Bobby was diagnosed with lymphoma in June 2017. He underwent chemotherapy, but at the same time we contacted McDowells Herbal Treatments who suggested drops for lymphoma, chemotherapy and pine bark support.
Both our local vet and metro vet (later doing the chemo) were aware of McDowell's herbal treatments we were undertaking.

My friend Helen Fearon in Bunbury first told me about your herbal treatments. When I mentioned Bobby was challenged with lymphoma, may only have weeks and that we were starting Bobby on chemotherapy…. Helen said "call McDowells"! Bobby went into remission very quickly and completed his 16 rounds of chemotherapy. The chemotherapy drops were stopped at the end of his treatment, but Bobby remains on the lymphoma support and pine bark drops (with rosehip).
Bobby and his buddy Tess are also on slippery elm, millet and flaxseed, conditioning mix and mobility drops. Three people in our street stopped us recently and asked us why our dogs' coats are so shiny.
Bobby remains bright, very well and active - and very much loved. A huge thank you to McDowells for their patience and guidance since Bobby's initial diagnosis in June 2017 to now (April 2019).
Kind regards
Donna & Fraser Brown
North Boyanup, WA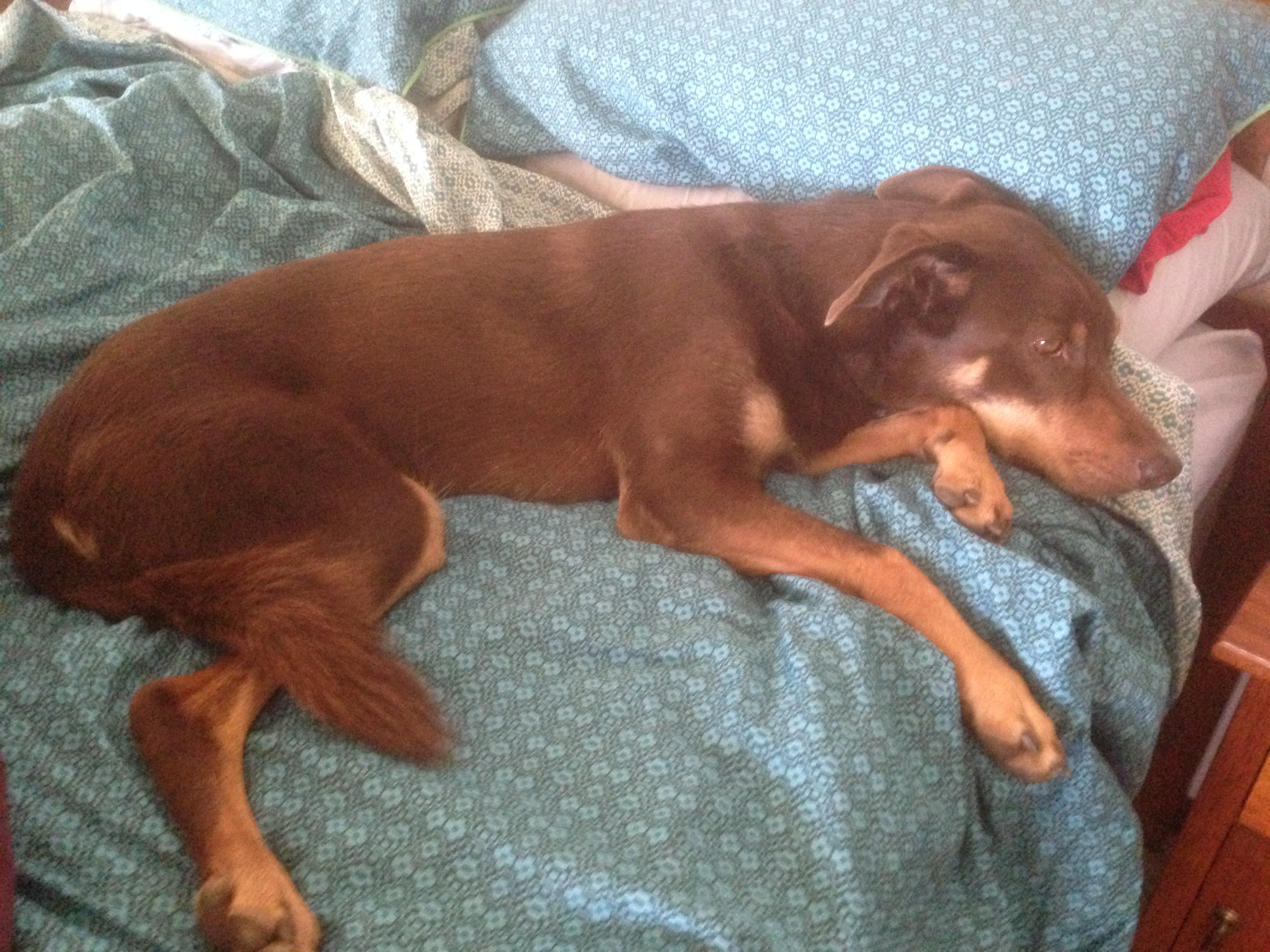 Bobby lost a lot of weight and used to be very lethargic after his treatments – he is lying on the bed.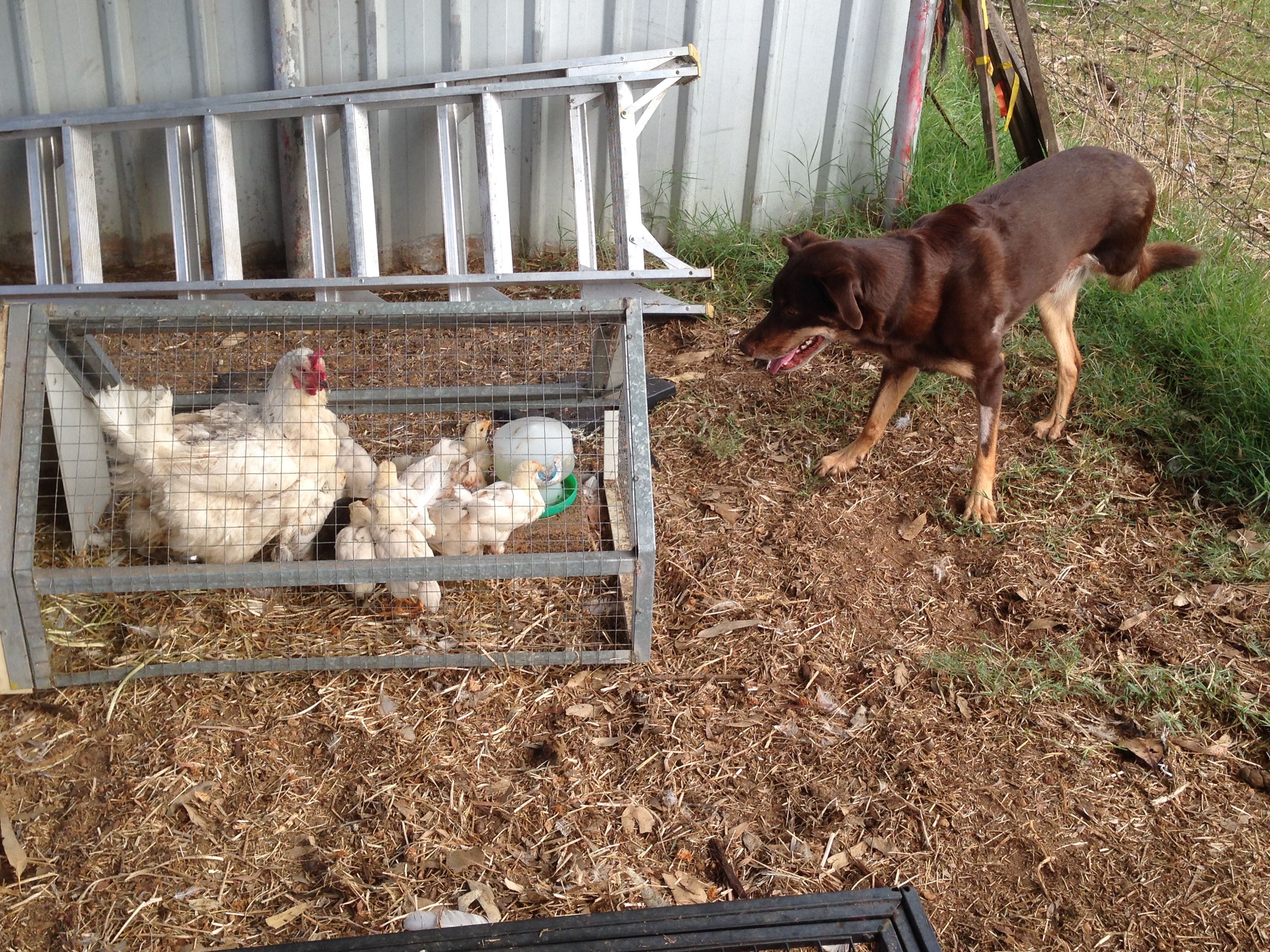 Bobby loves our chooks and is so protective of the chickens. He has his front leg shaved from the treatment.