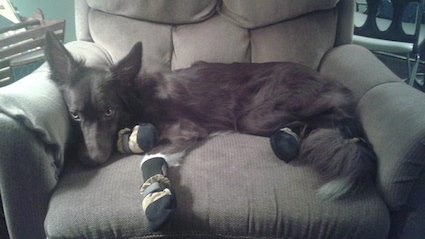 Zena was a healthy puppy growing up. After she turned a year old, I notice her limping on her right front leg, so I took her to the vet. He examined her and thought she was just having growing pains. After a few days she had gotten worse. I then noticed she was losing the pads on all four of her paws and getting very weak. My vet sent us to a dermatologist specialist in Chicago.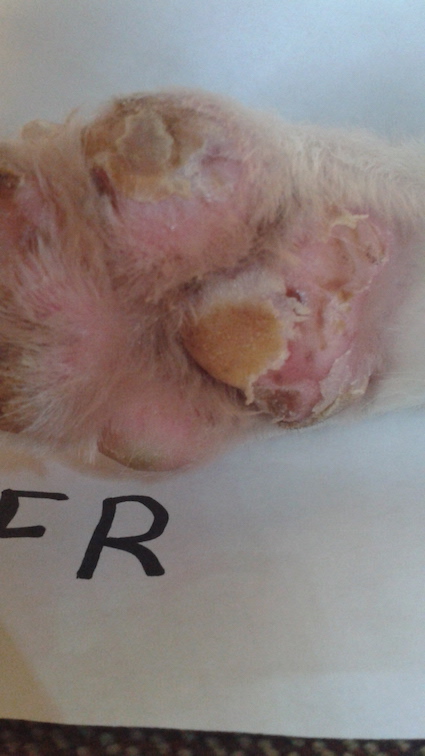 After numerous test, she was diagnosed with Pemphigus foliaceus, an autoimmune disease. The vet said since she is so young there is a good chance she may grow out of it. He put her on a very high dose of Prednisone. (30 mg) for a couple of weeks. Within two days there was improvement and after two weeks Zena's pads were starting to look normal again. Then, slowly I started too wean her off the prednisone. Every time she got down to a very low dose, the disease would come back. I tried other medications but nothing worked, except the high dose of prednisone.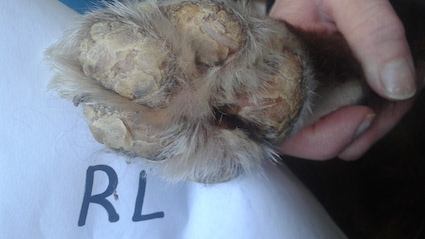 One day a friend contact me and told me about McDowell holistic herbal remedies. I contacted Cath McDowell and told her my story, right away we started Zena on a remedy that she prescribed (Maritime pine bark, Pemphigus-Internal and a Conditioning Mix). We then slowly reduce the dose of prednisone.
What an amazing difference it made! Not only are Zena's paws are normal again, she qualified for the AKC nationals in 2017 and we plan on doing it again for 2018!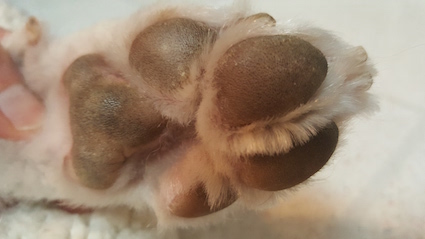 Thank you Cath, because without you, Zena and I would not be enjoying the sport of agility. Thanks again for giving me back my best friend and companion.